When I grew up my mother hardly bought anything from the market, and that's the case with most Palestinians. Everything is made from scratch at home, cookies, cake, dessert, jam…etc. So I have gotten used to the taste of homemade stuff.
When I moved to the US, early on it was nice to eat out and buy all kinds of stuff, but then after a short, while none of the outside stuff was satisfying, and I started missing the taste of homemade cookies. In addition, to becoming more health conscious and more aware of the ingredients used in stuff bought from the market.
So, making things at home became more of a priority. Especially, after I had my son Faris. I feel more comfortable that whatever he eats at home is much better than anything I buy. That way I'm aware of all the ingredients that I'm using and can monitor the sugar level.
This is a vegan simple recipe, which I usually like to have with my coffee. Anise is a sweet licorice seed that is popular in Palestine and across the Middle East. We use it with some dessert recipes and it's also used as an herbal tea, which can be made alone or mixed with other herbs. It's known for its great benefits of getting rid of gassy stomach and calms any stomach ache. I have it at home all the time.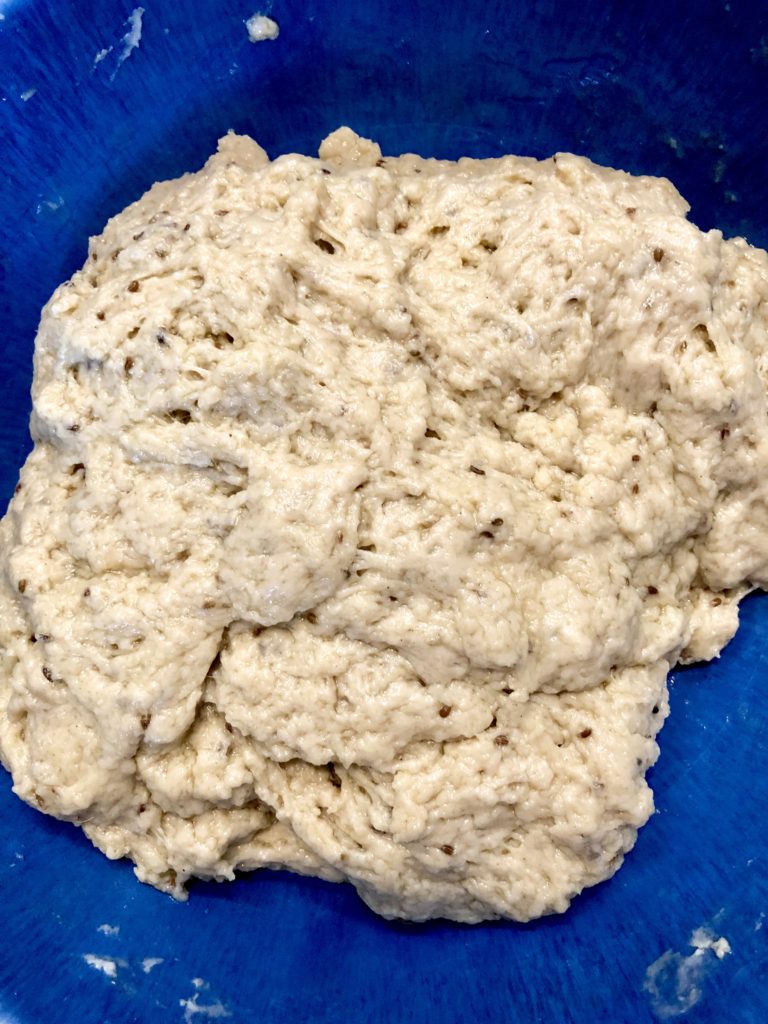 You can make this same recipe and stuff it with dates, anise date cookies, which is also popular and super delicious.
The common shape of these cookies is rounded, which can be a bit of time-consuming to make. So, if you are in a hurry you can choose whatever simple shape that is easier. A straight shape that can be cut into smaller pieces can also work just fine.
Start by mixing all ingredients together, starting with flour, oil, anise powder, anise seeds, baking powder, and sugar, then gradually add the water and mix until dough is ready to work with. Make sure not to add the water all at once, then you end up with a liquidy dough, start by adding a smaller portion of water and mix until the dough feels good to work with.
On a clean surface, take a handful piece of the dough, and roll it into a long thin log, about as thick as your pinkie finger. Cut the log into 1 ½ inch slices, roll it into a rounded shape. No need to spray baking sheet because the dough includes oil already. Once the tray is full, place in a pre-heated 350 F degrees oven and bake for about 20-25 minutes or until the bottom is golden brown.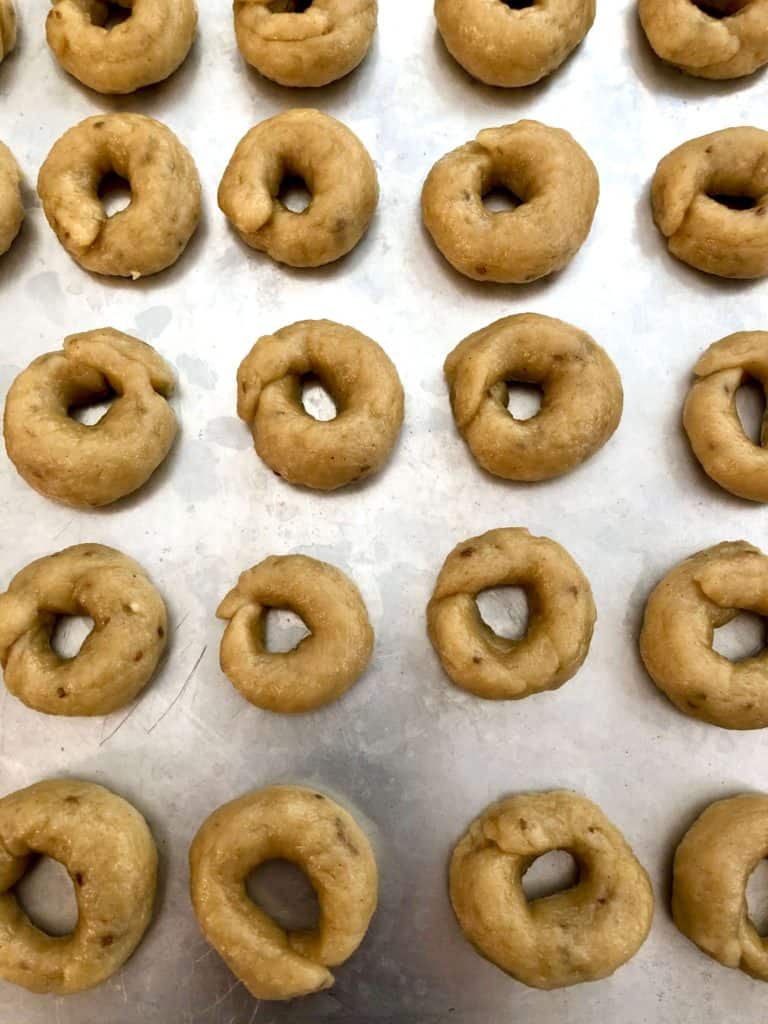 Once cooled off cookies can be stored in an airtight container up to a week. Also, it can be stored in a zip bag in the freezer for a couple of months, cookies stay fresher that way if not consumed within a week's time.
Makes 25-30 cookies
Ingredients:
4 cups all-purpose flour
1 cup olive oil  or (½ vegetable and ½ extra virgin olive oil)
2 teaspoons anise seeds
2 teaspoons anise powder
2 teaspoons baking powder
1 cup of sugar (or ¾ is good anise seeds are sweet)
¾ cup warm water (add a little more if needed)
Instructions:
Preheat the oven to 350 degrees F
Mix all dry ingredients together: flour, anise seeds, anise powder, baking powder, sugar then add oil. Integrate everything all well together with the oil.
Add warm water gradually, and knead the mix together until it is more like a dough.
Make rounded shapes or straight shape cookies and place them next to each other on a baking sheet.
Bake for about 20-25 minutes or until the bottom turns golden brown. Place under broiler for 1-2 minutes aiming for a golden color.
For more vegan easy cookies recipes check out za'atar cookies.
And another easy recipe for rock cookies
or here for no-bake dates-oats balls.