My story goes back to Palestine, to my mom and her authentic meals!
I'm a humanist, a feminist and a mother who is passionate about food loves to cook and share with others. Growing up in a town called Ramallah in Palestine. Moved to the US in my adult years to pursuing an education, graduating with a Masters in International Studies. Working with nonprofits for most of my professional life has been very enjoyable and rewarding.
Currently I live in San Jose, Ca with my 6-year-old son. He is a very selective eater and loves to crunch on carrots and radishes. His favorite is quinoa beets salad with red cabbage.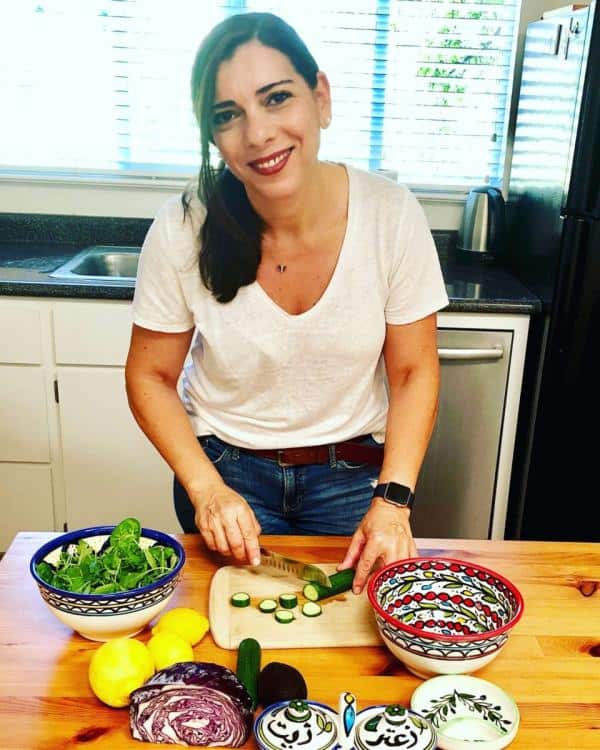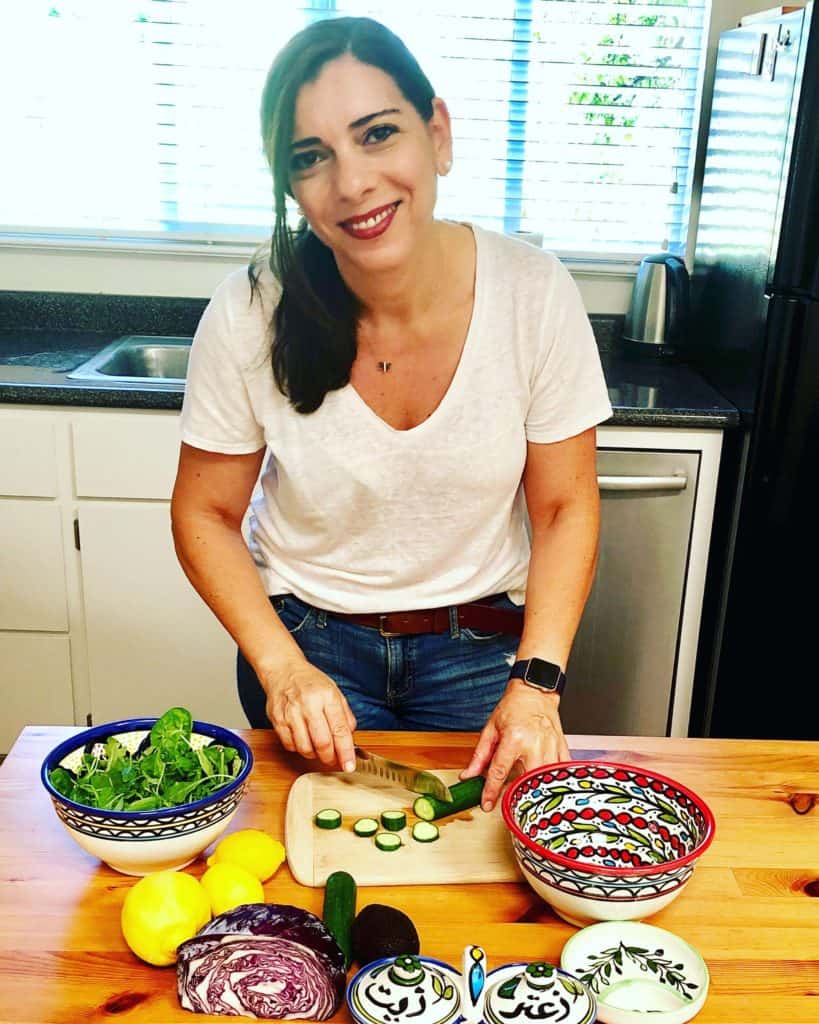 My blog is all about my mother's authentic recipes that I grew up eating. Never realizing my interest and passion for cooking until I moved to the US and missed my mom's home cooked meals.
Experimenting and cooking for myself while getting instructions from my mother over the phone. Food is a big deal in our culture, we come from large families and enjoy eating together with or without special occasions. I love to cook and invite my friends over. I get a lot of feedback from my friends encouraged me to write this blog. Also thinking it would be nice to keep my mother's recipes carried on and shared with those who love Palestinian food. Worth noting, I love experimenting with food and there will be a times when I will have my own recipes.
Palestinians are very close to their land. We grew up eating lots of fresh, seasonal fruits and vegetables. I am very health conscious so I always tend to use fresh vegetables. There are times that I will use frozen food but limited.
Please enjoy making and eating these recipes as much as I, my family and my friends do.
Other projects:
Since my son was born I developed a passion and interest in writing children storybooks. Thus far I have published two stories as described below:
Easter in Ramallah: About friendship and holiday traditions that have been shared among Palestinian, Christian and Muslim families for centuries. A story that reflects the tradition of celebrating Easter holiday that was carried on for years and takes the reader to a fun festive place. filled with a colorful atmosphere, drums playing, love and laughter from the eye of a child.
Olive Harvest in Palestine: About the harvest traditions that have been shared among Palestinian farmers for centuries. This story takes the reader on an journey of imagination. Starting from how the olives are picked, through how they are pressed into oil, bottled and finally arrive in the consumer's hands. Along the way the reader shares in this festive working atmosphere filled with singing, eating, love, and laughter portrayed from the eyes of a child.