Since it's the holidays and everyone is in the mood for baking cookies to share at their Christmas parties. I thought I'd like to share this fabulous easy cookies recipe that my mom always made and I often make it as well. Why? Because it is so easy to prepare. This recipe is much simpler than any other cookies because there is no need to shape each cookie in a certain way, which can be time-consuming.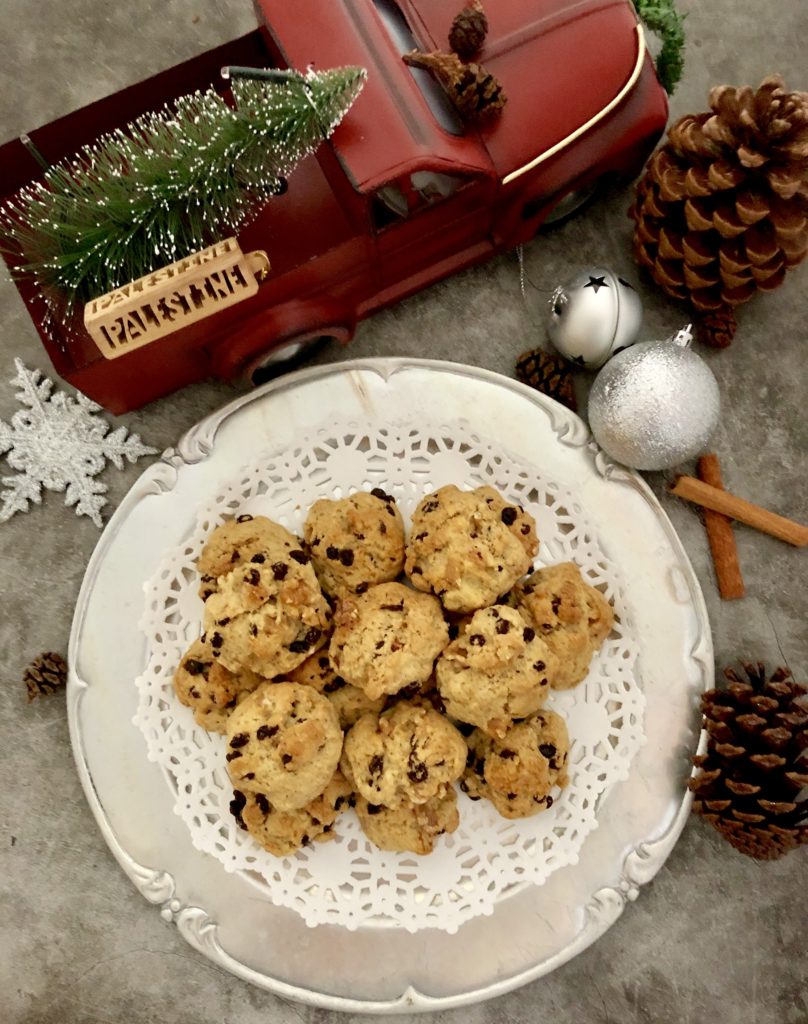 That's why they're called rock cookies because they're perfect in their imperfection and by looking more like a rock, just simply scoop them out in a spoon and lay them onto a baking sheet. This is an easy step that literally can take about 20 minutes to prepare prior to baking.
The walnuts and raisins combined with spices give these cookies a nutty flavorful taste, that gives them an extra kick. I just love this light delicious treat with my afternoon coffee.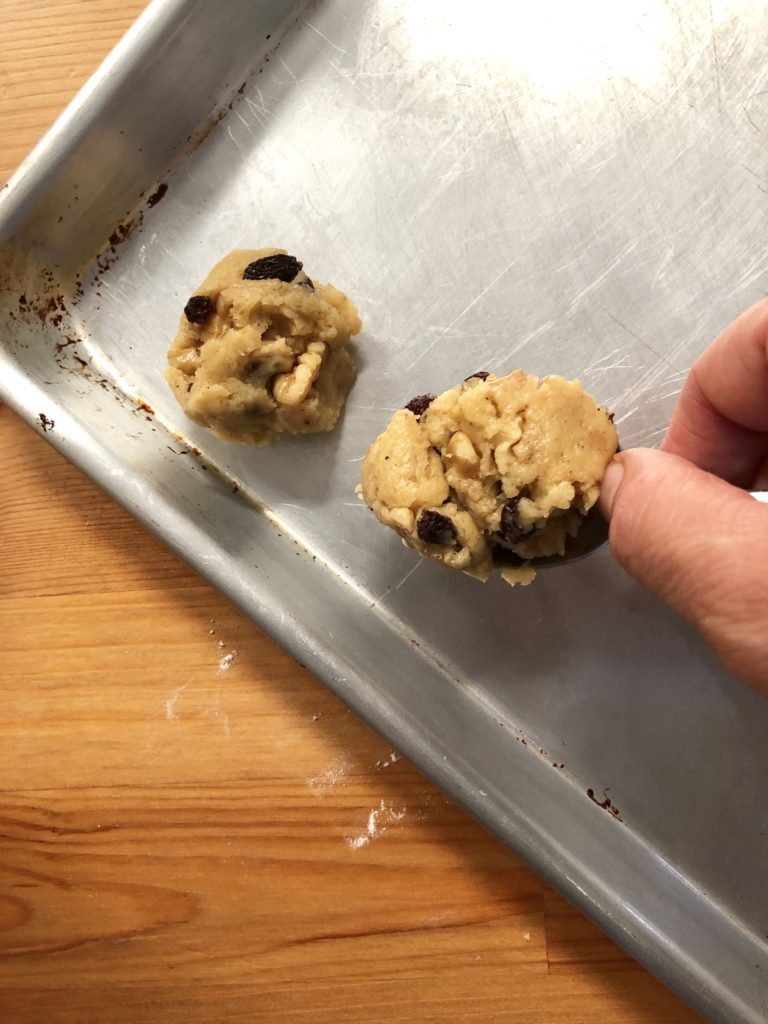 Start by mixing all dry ingredients together, flour spices, sugar, baking powder, then add the raisins and chopped walnuts, mix well, (Sun-maid raisins brand is perfect for this recipe). Then add eggs, vanilla, and melted butter.
Mix everything well together aiming for a doughy mixture, gradually add 1-3 tablespoons of milk or water to help to create a dough that easy to work with.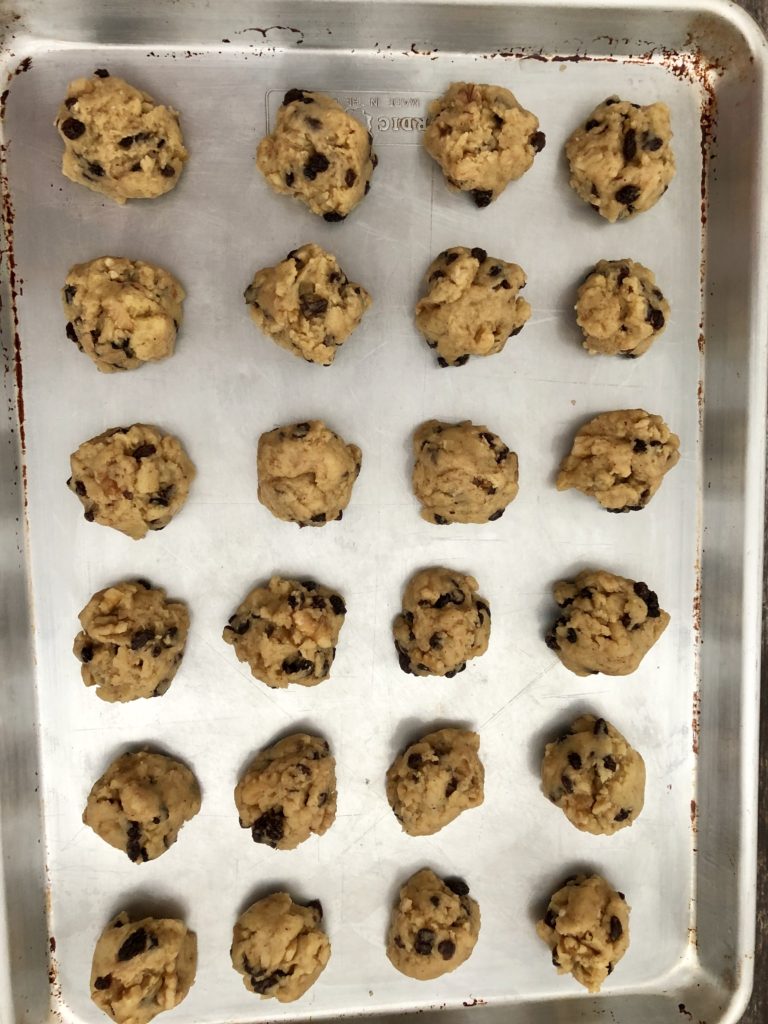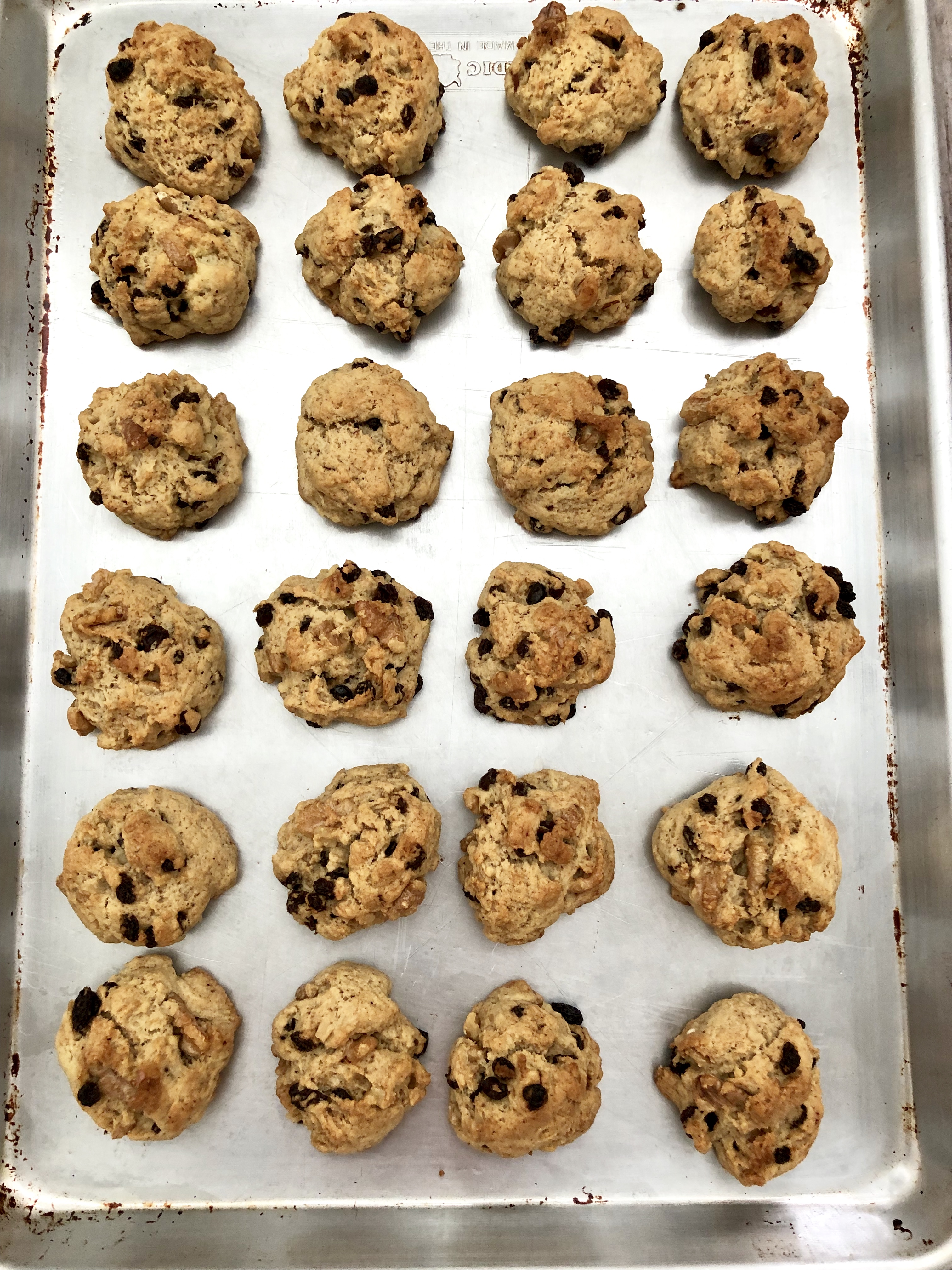 Once the mix is ready, with a big spoon scoop out a ball-shaped portion out of the mix and lay it on a pre-greased baking sheet, repeat this step by laying each cookie next to each other until the sheet is full.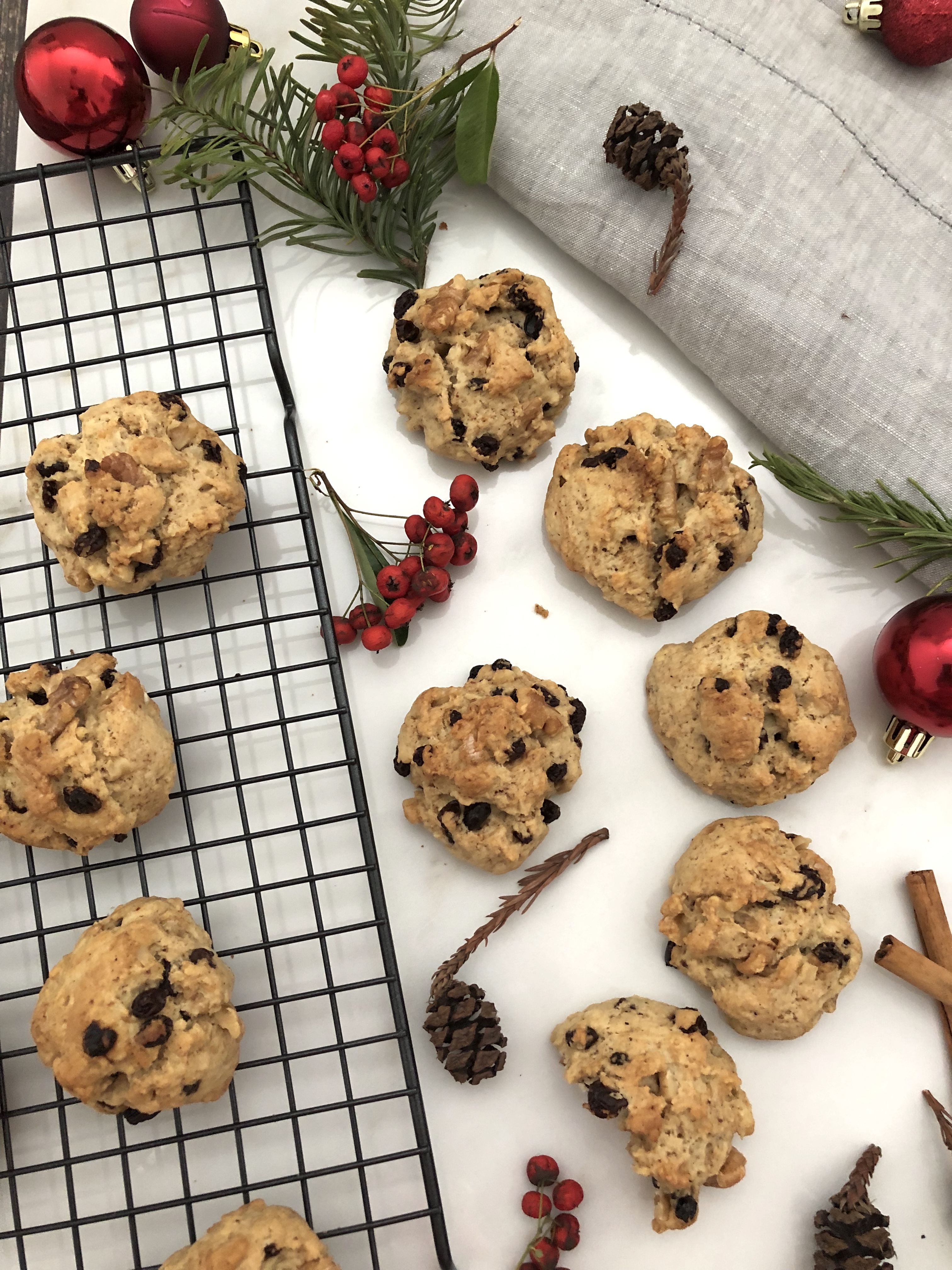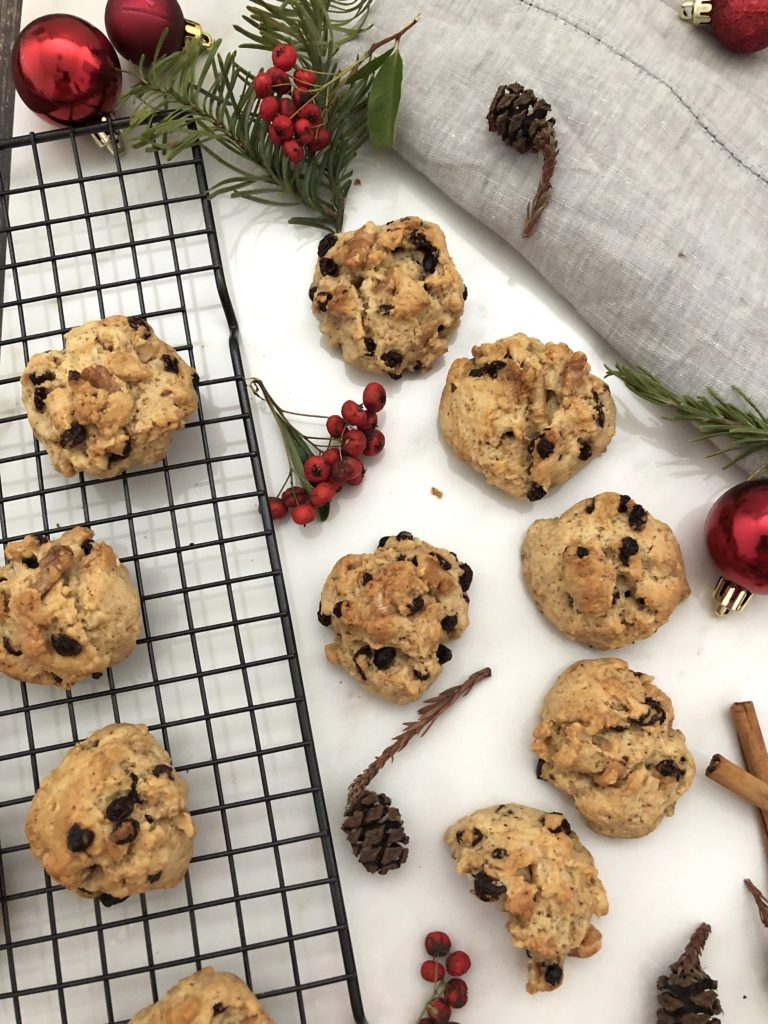 Place baking sheet in a pre-heated 370 degrees F oven and bake for about 20-25 minutes or until cookies look golden brown. If you like your cookies to be more crunchy bake for another 2-3 minutes.
Once cooled off store in an airtight container. Or can be frozen in a zip bag for a couple of months.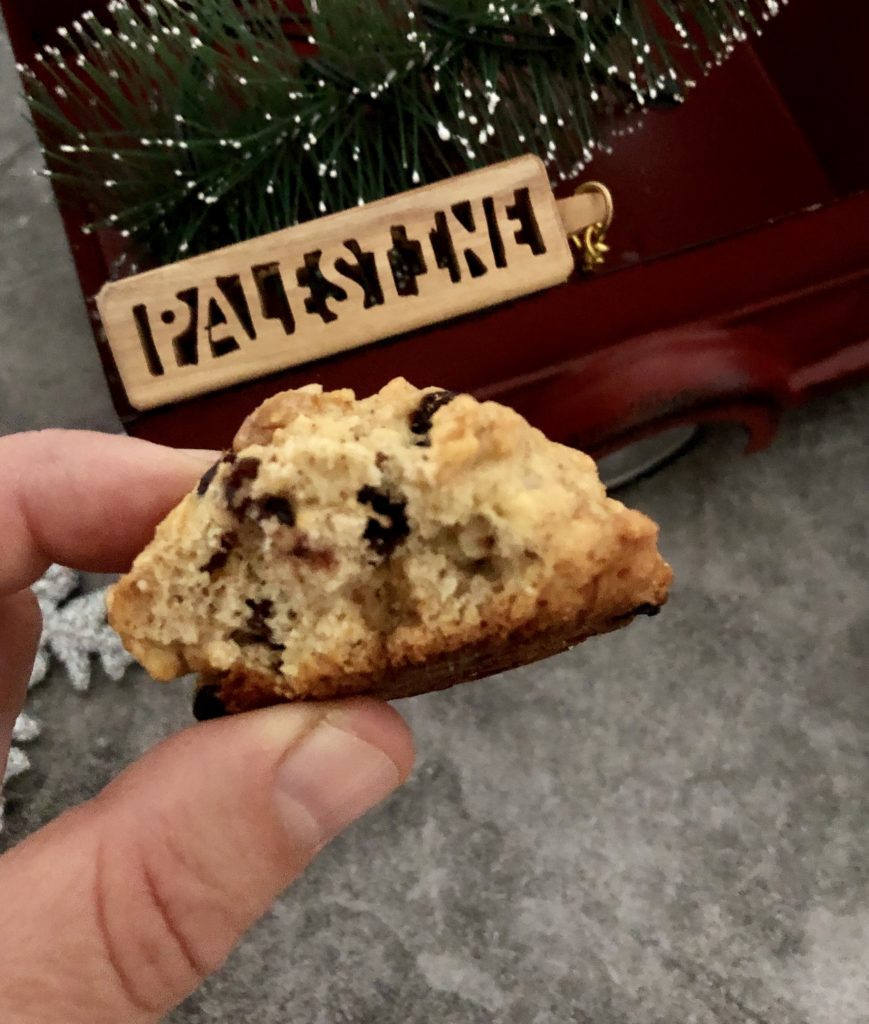 This recipe makes about 30-35 cookies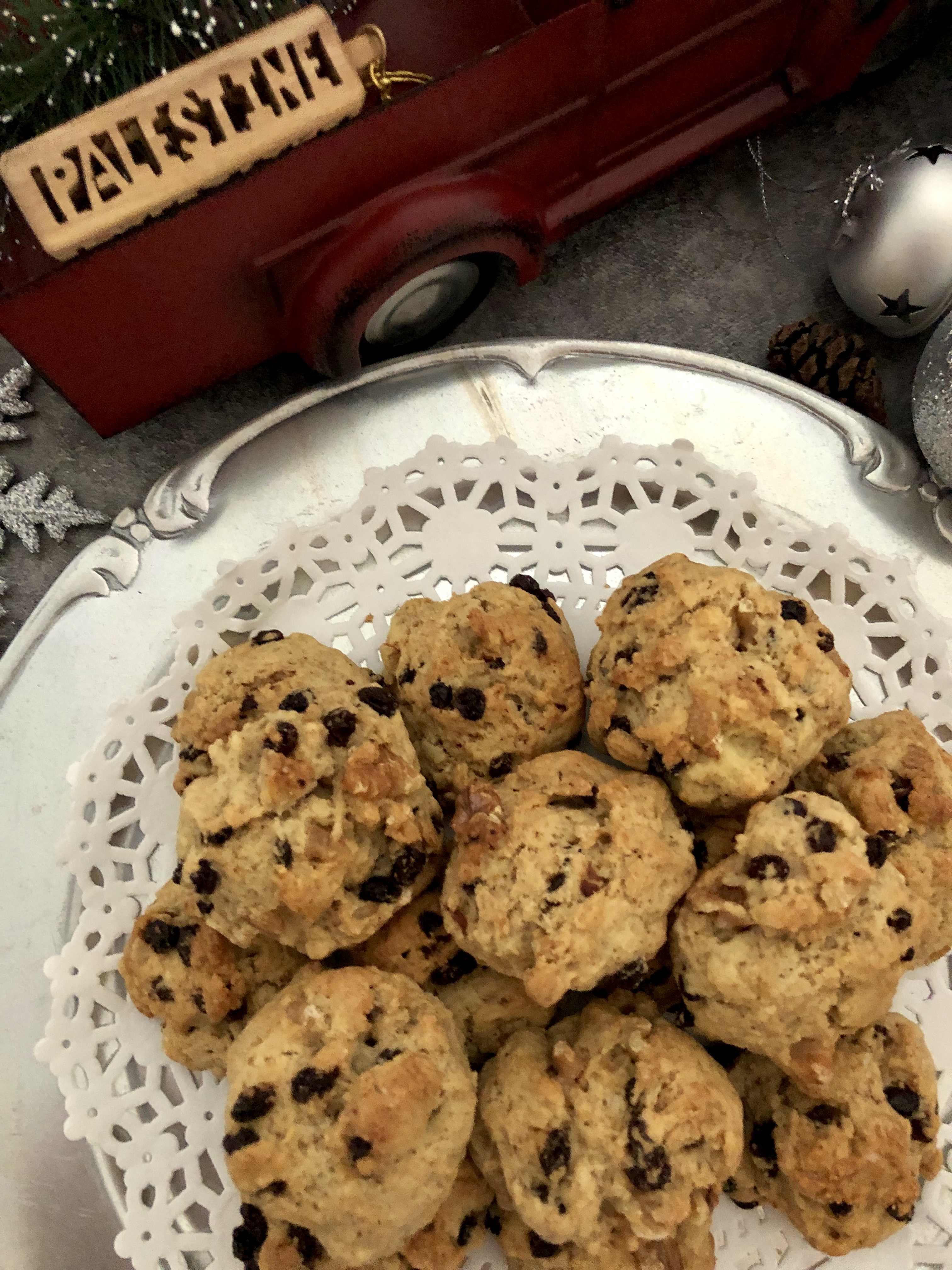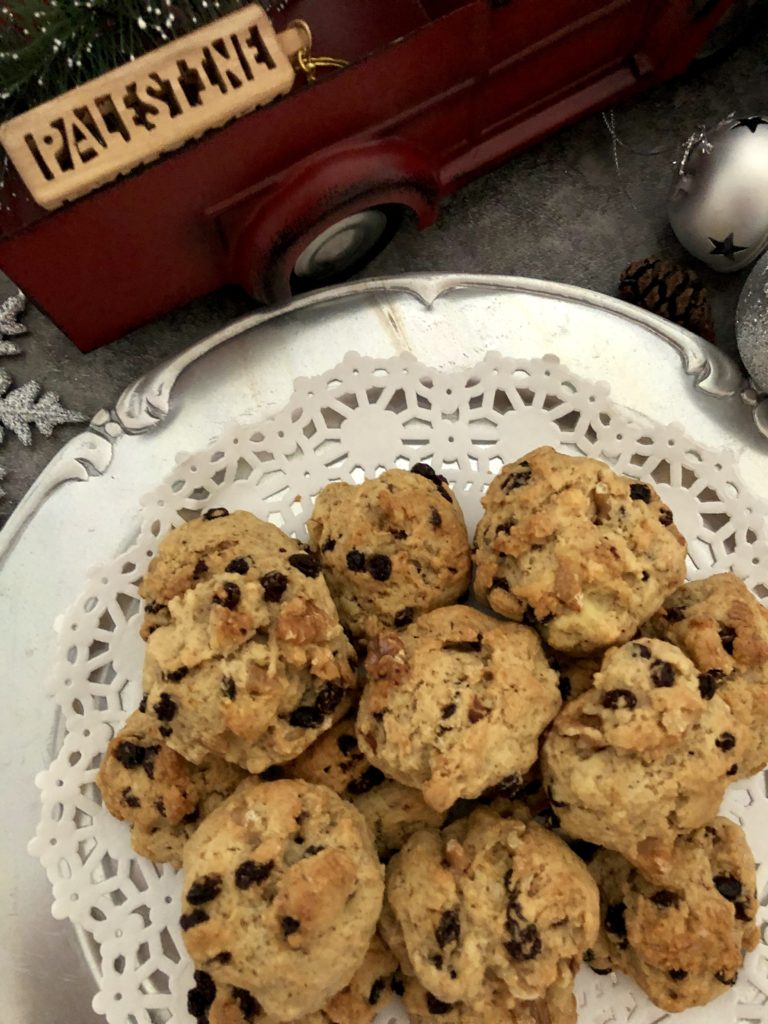 Print Rock Cookies with Walnuts and Raisins – بسكوت الصخرة
---
3 ¼ cups

all-purpose flour

¾ cup

of sugar

1 teaspoon

ground cinnamon

½ teaspoon

nutmeg

½ teaspoon

ground clove

2 teaspoons

baking powder

½ cup

unsalted butter melted

3

eggs

1 teaspoon

vanilla

1

-

3

tablespoons of water or milk

1 cup

raisins

1 cup

chopped walnuts
---
Instructions
Preheat the oven to 370 degrees F.

Start by mixing all dry ingredients: flour, sugar, cinnamon, clove, nutmeg, baking powder, then add raisins and walnuts.

Add melted butter, eggs and vanilla continue to mix, and gradually add water or milk. Keep mixing until the mix is more like a sticky dough.

With a tablespoon scoop out a ball-shaped portion of the mix and lay it on a lightly greased baking sheet. Continue this step until the baking sheet is full.

Place the baking sheet inside the oven and bake for about 20-25 minutes or until cookies are more golden brown.

Once cookies are cooled off, it can be stored in an airtight container for up to a week. Or in a zip bag in the freezer for up to 2 months.
---