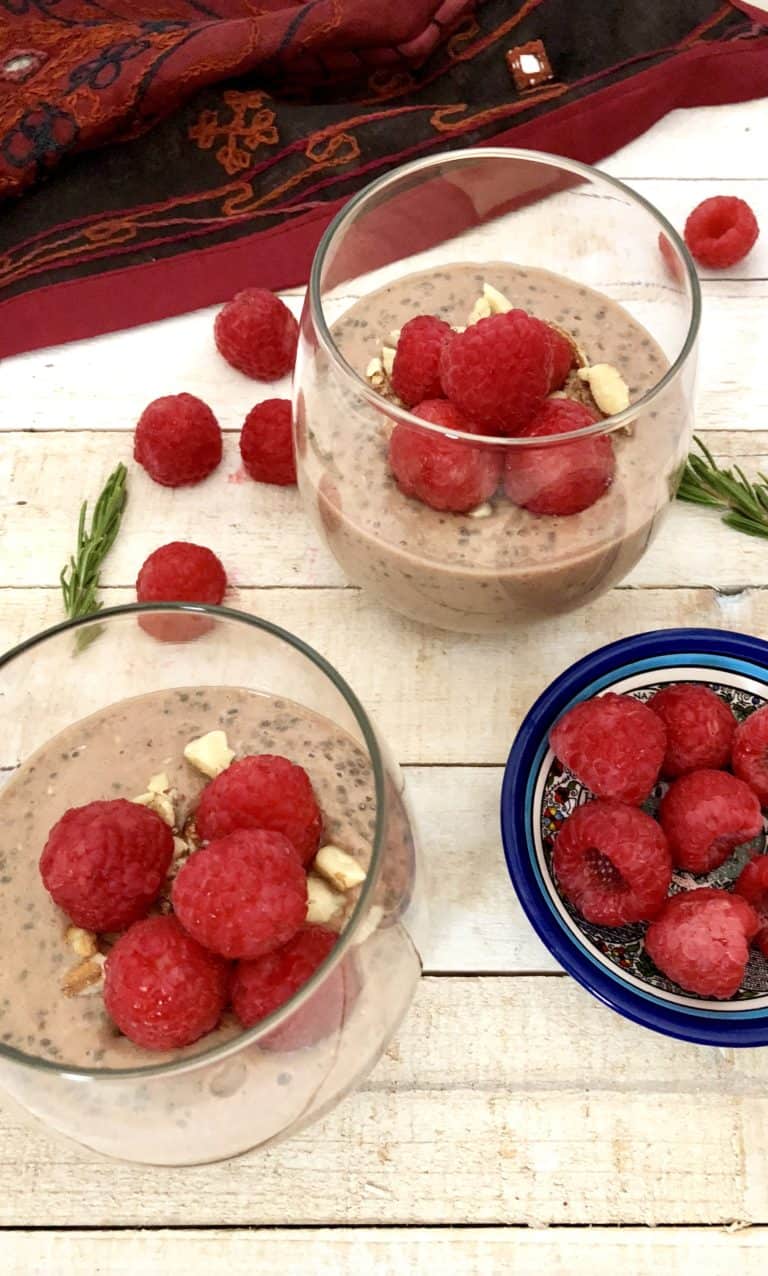 So lately I've been ending up with a lot of bananas. For some reason, Faris is not big on bananas anymore! He also won't eat the them once they ripe and with some brown spots. I, on the other hand like them ripe, and from what I've been reading that there are more health benefits to bananas once they have brown spots. So I try to eat a banana once a day, for my potassium intake.
Although, I pick them more to the green side so they last longer, but they ripen really quickly, and with less consumption, I end up with few bananas every few days that are fully ripe. So then I make them into smoothies which Faris loves.
But recently I came up with this idea of making a chia seed pudding out of the smoothie.
Chia seeds are known of their great health benefits, they are high in fiber, protein, and include omega-3. And once chia seeds are soaked in any liquid they turn it into pudding.
In addition to bananas and chia seeds, this snack dessert includes cocoa powder, milk, and yogurt. I also add the dates for the extra sweetness and the nutrients. Once Faris hears the word chocolate pudding his eyes pop up and yes, he loves it.
Call it a snack! A refreshing DESSERT -is definitely a better way to describe it. A dessert that does not include a single gram of sugar. Everything is fresh, healthy with a great taste.
What I do is blend everything together, bananas, strawberries, yogurt, milk, dates, cocoa powder (keep in mind since the mix includes dates, it may need extra blending) then I mix in the chia seeds and refrigerate for about a couple of hours.
I like to top it up with some crushed almonds and extra berries.
Ingredients:
2 medium size bananas
4 onuses of strawberries or raspberries
½ cup of milk (you can substitute with Almond milk)
½ cup of yogurt
2 teaspoons of cocoa powder
3-4 dates
3 tablespoons chia seeds
nuts for garnishing
Directions
Mix all ingredients in a blender. Keep in mind dates will need a little extra blending
Add chia seeds and stir the mix well together
Pour in cups or jars and refrigerate for one hour