I have been totally hooked on this amazing light refreshing desert, yes I'm going to call it DESSERT. A very healthy one too, that got no white sugar but yet sweet and refreshing. I always liked to eat yogurt with summer fruits even with apples and mainly with grapes. When I was pregnant I use to chop the grapes in half, add yogurt, and that would be my dinner sometimes if I don't feel like eating something heavy. Then Faris came into the picture and I introduced him to the plain yogurt and grapes. Guess what he loved it but he liked to add his edition of cottage cheese haha! He was only 2 years old when he tried this, then insisted that cottage cheese is always a good idea with it. Oh well, cottage cheese addition with this not so sure! But he can have it.
Then lately my friend Eana shared a slightly different recipe which inspired me to come up with my own addition to this one here.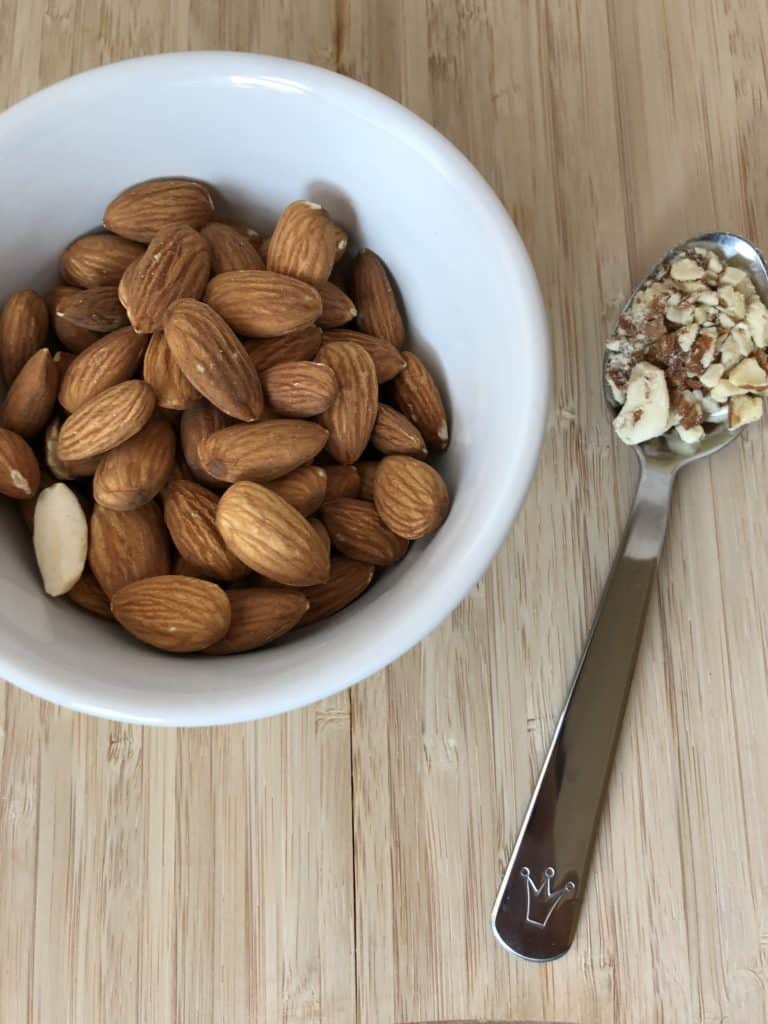 I like to use the European Style yogurt. But I'm sure it will taste good with any type of yogurt.
So, although we are in September it is still summer and strawberries are filling up the market. I usually get the organic ones with great prices from Costco. We are so lucky in this country to have the abundance of so many fresh fruits without having to spend so much money.
So when Faris tried this the other day he goes: "Oh Mama I love this, this is so yummy."
I always try to think of ways to fulfill my sugar cravings but keeping it healthy, avoiding pure sugars, and substitute with more natural flavors.
Adding yogurt to my daily diet is a necessity to keep my guts clean and keep in the good bacteria. Top it up with some nuts. There you have it a meal that not only tastes good and healthy too.
Print Yogurt with Strawberries and Nuts
---
1 cup

of fresh strawberries.

1 cup

of plain yogurt

1 tablespoon

of chopped raw almonds

few drops of stevia (optional)
---
Instructions
Cut strawberries into small pieces

Add yogurt, almonds, and stevia

Mix everything together in a small bowl
---