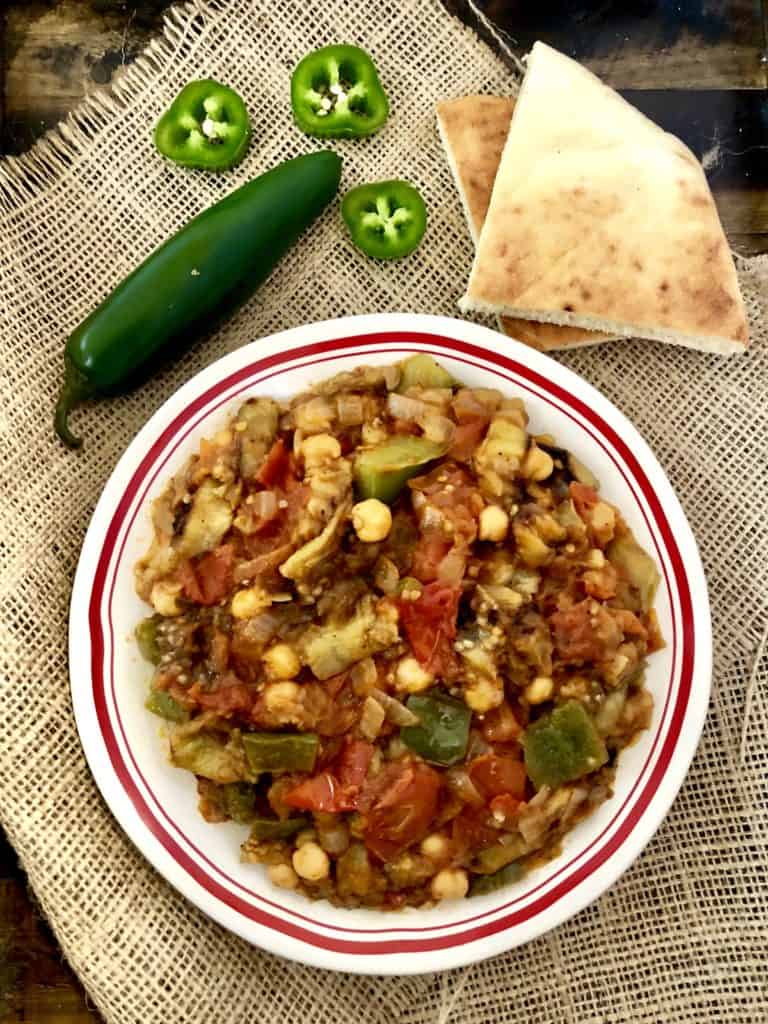 I'm not sure about you, but I love anything with eggplants.
The Palestinian cuisine is full of vegan dishes. And even within the Middle Eastern cuisine there are many versions of this recipe. However, I sometimes experiment with the original recipe and like to add my own twist to it. So, for instance, when my mom used to make this dish, she'd cut the eggplants and add them raw on the top of onions and garlic. When I experimented I found out that if I previously grill eggplants it will give the dish an extra flavor.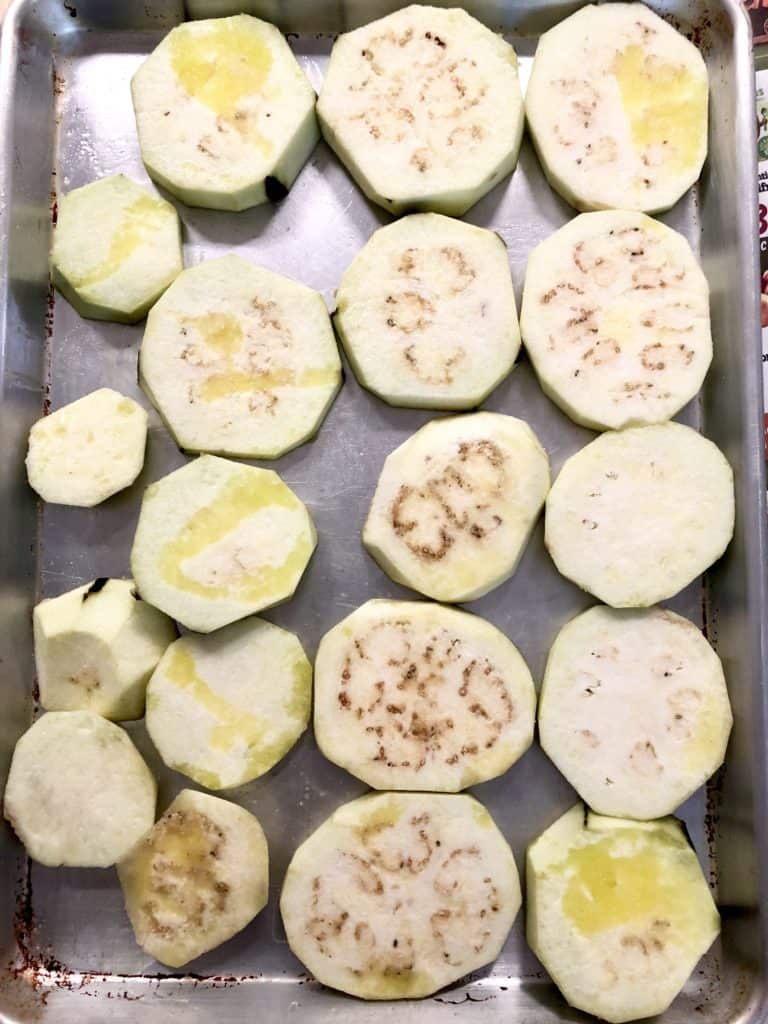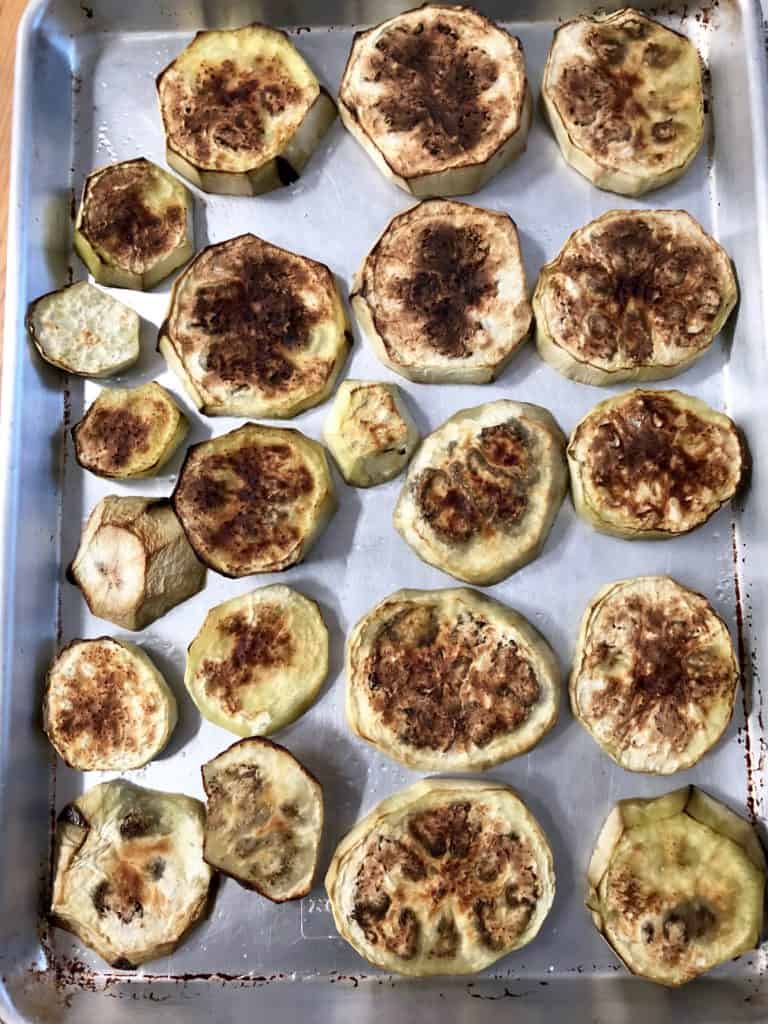 So, here is my own verison. I start by grilling the eggplants. Peel skin out and cut eggplants into medium size rounded shape, sprinkle some olive oil and salt. Place the baking sheet under the broiler,  flip each side once it turns golden brown. This process won't take too long, Eggplants are soft vegetables and they grill pretty quickly. So keep an eye on the broiler.
In a separate pot, sauté onions with garlic until they turn golden brown then add chopped bell pepper and jalapeño pepper. Keep frequent sautéing until peppers are softened.  Add chopped tomatoes and integrate everything together. Once mix starts boiling cover the lid and let it simmer on a low heat. Once tomatoes look cooked and juiced out, add grilled eggplants (chopped into squares) half a cup of cooked chickpeas or half a can, salt and allspice. Mix all well and let it all simmer uncovered for another 5 minutes.
Ingredients:
1 eggplant
3-5 ripe tomatoes
1 bell pepper
½ jalapeno
½ cup of cooked chickpeas (or ½ a can)
1 sweet onion
2 cloves of garlic
2 tablespoons extra virgin olive oil
1 teaspoon allspice
salt
Instructions
Cut eggplants into medium size rounded shape, spread in a baking sheet and sprinkle olive oil and salt on each side.
Place baking sheet under the broiler and flip each side once turns golden brown. Cut into squares once cooled off.
In a saucepan with heated olive oil, sauté onions and garlic until golden brown, then add bell pepper and jalapeno peppers (jaapenos are optional). Keep frequently sautéing until pepper looks softened, takes up to 15 minutes.
Add chopped tomatoes to the pot, once it starts boiling, lower the heat and cover the pot. Let it simmer for 10-15 minutes and until tomatoes turn soft and juicy.
Add chopped grilled eggplants, cooked chickpeas, allspice, and salt. Mix well and let it simmer for about five more minutes and until everything integrated together.
Serve warm or hot with bread.