It's one of those lazy days and I'm not sure what to do for lunch, then I realized I have a few potatoes that I would like to use before they go bad and I don't like to waste food. I remember my mother used to do this quick dish for lunch on the days she didn't have the time to cook. Scrambled eggs with potatoes, it's good and filling and you can never go wrong with eggs.
So here is how to make scrambled eggs with potatoes:
Peel potatoes and chop them into small cubes. I like to use Yukon potatoes. In a skillet heat some oil, then place the potatoes over the oil, continue with occasional steering until potatoes are golden brown. Crack eggs one after the other and add them over the potatoes. Stir everything well together and let it cook until eggs look fully cooked. Simply as you do with scrambled eggs.
Sprinkle salt and pepper or/and allspice and serve alone or with bread.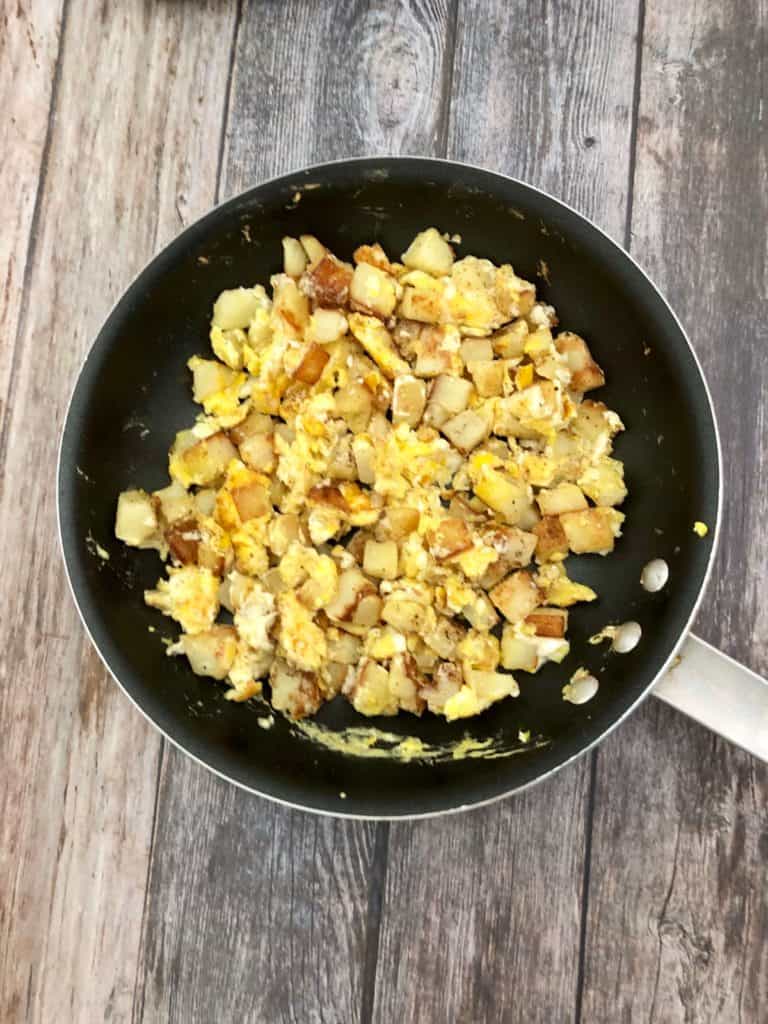 Serve alone or with bread.
This recipe is enough for 2 people
Print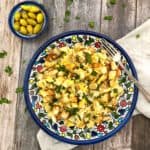 Scrambled Eggs with Potatoes مبعترة بطاطا
---
2

medium-size potatoes peeled and chopped into small cubes

3

-

4

eggs

1 tablespoon

oil (any)

a pinch of allspice

salt and pepper
---
Instructions
Heat oil in a skillet then add potatoes, continue with occasional sautéing and until potatoes turn more golden brown. This will take up to 15 minutes.

Crack eggs and add over potatoes, stir and mix well integrating the potatoes with the eggs. Turn the heat off once eggs look fully cooked, simply as you do scrambled eggs.

Sprinkle, salt, pepper, and allspice.
---