I always like to make food light and healthy, and that doesn't mean it won't taste good. I'm all about flavor and combining things together, which turns out very tasty. Salads are one thing that I can never have enough of, I love to eat salads every day, for lunch, dinner and as my main meal. So here is a salad that will take less than 10 minutes to prepare.
Need a quick fix for your lunch and not sure what to eat, this is a great option for you. Not just it is healthy, light and tasty, and very easy to prepare.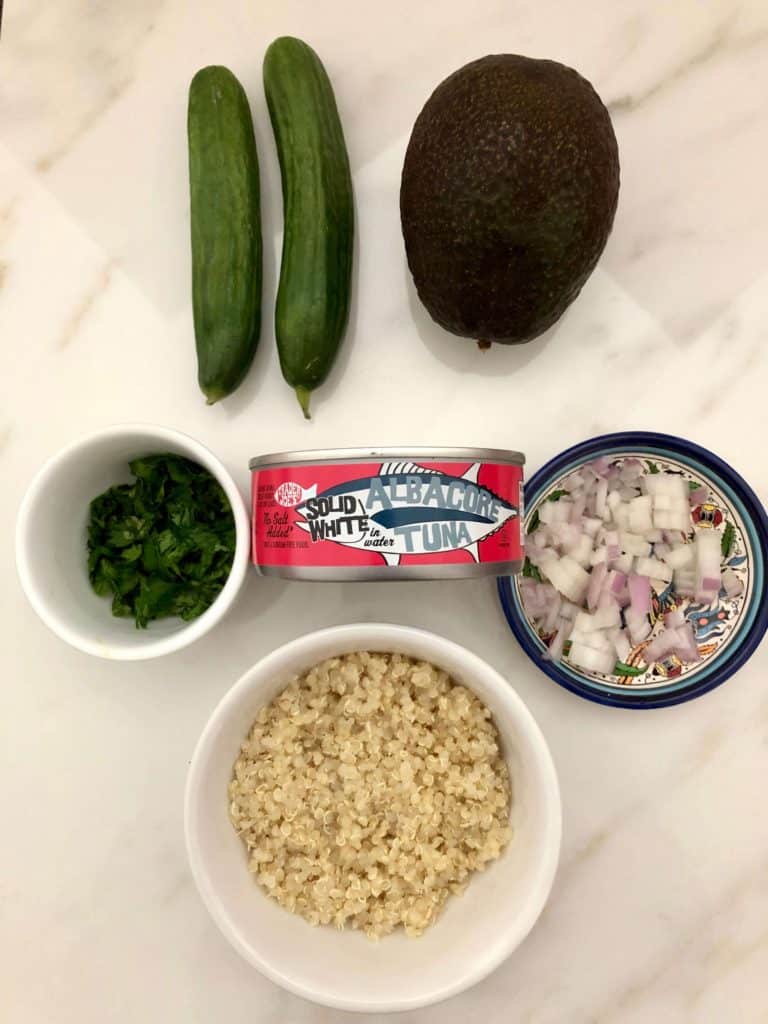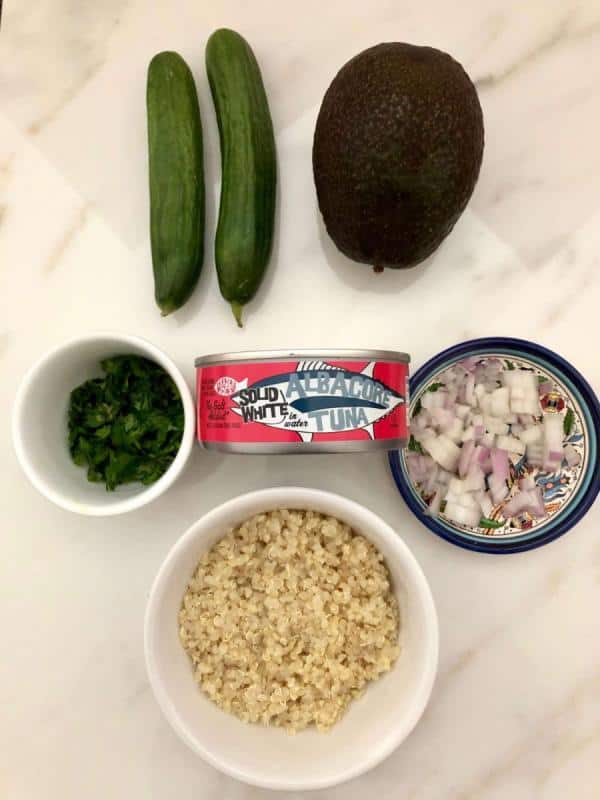 I always like to use solid tuna versus chunk. I think I like the texture of solid tuna more and maybe also when I grew up we only had solid tuna. Also, I prefer to buy the one with water and no salt. So I can control the salt and oil quantity when mixed with my salad.
Persian cucumbers are available everywhere these days, especially if you live in California, not sure why they call them Persian, but those are the cucumbers we grew up eating back in Palestine! To me, I prefer them much more than the American ones, the seeds are not big, they taste sweeter and they are definitely crunchier. However, if you prefer the American ones they can work with this salad as well. Then add avocados, red onions, and some cooked quinoa. Now, if one is following the keto diet, something that I'm recently learning about, this salad works perfectly fine, just skip the quinoa.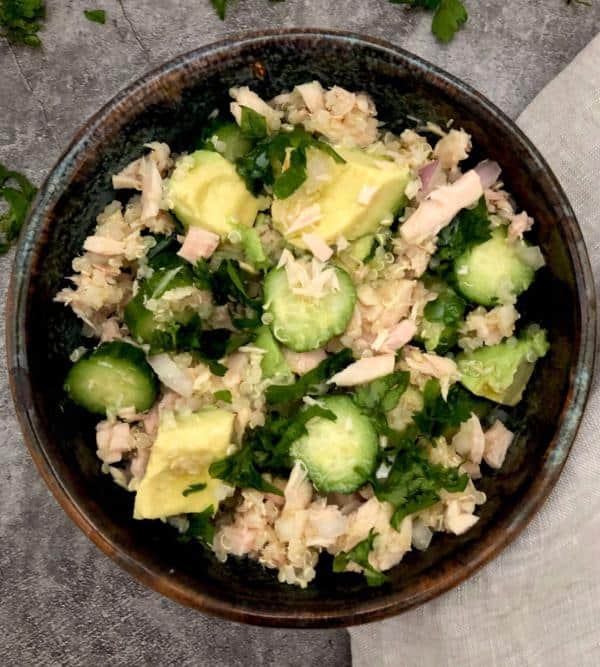 This recipe is enough for one person.
Print
Tuna Salad with Avocado and Cucumbers
---
---
1

can solid tuna with water

1

avocado chopped

2

-

3

Persian cucumbers chopped

1 tablespoon

red onions chopped

2 tablespoons

cooked quinoa

1

lemon juice

2 tablespoons

olive oil
salt
cilantro
---
Instructions
Open tuna can and completely empty from the water. Place in a small bowl, add cucumbers, avocado, onions, quinoa.
Mix dressing: lemon juice, salt, and olive oil.
Pour dressing over salad and mix together, sprinkle some cilantro on top.
---