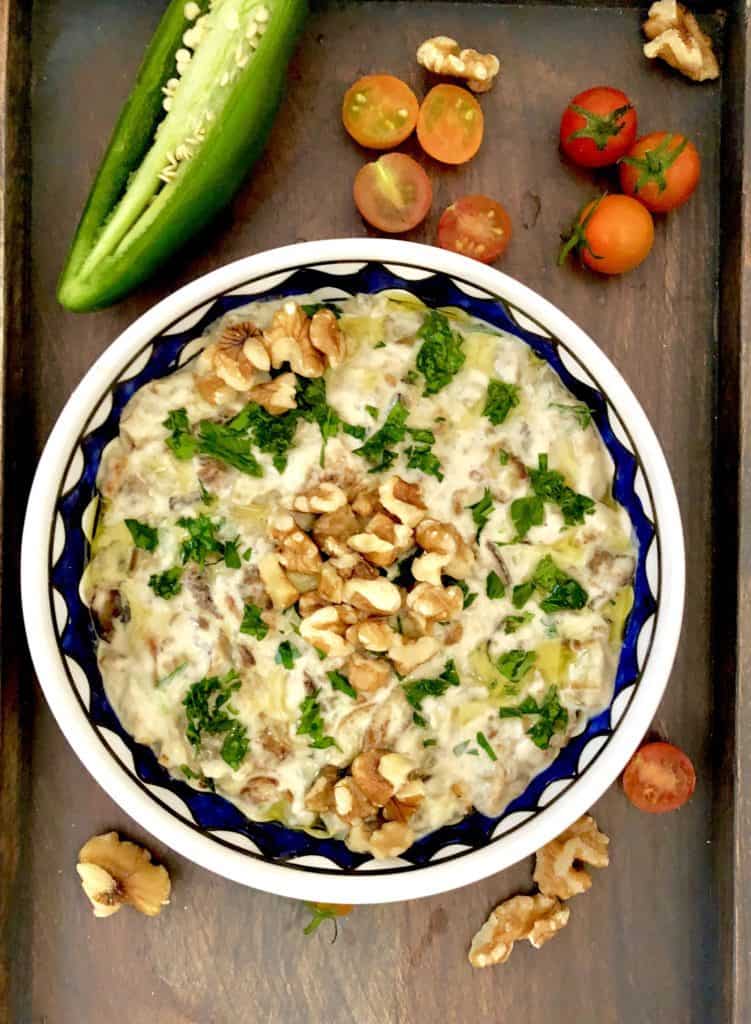 Have I mentioned that my late father loved the kitchen and was also a great cook! Though with his busy work schedule he didn't have much time to cook all the time. However, on the days he was off he always enjoyed making and creating stuff. So this recipe is one of my father's specialties. He mostly loved making tangy spicy appetizers that he enjoyed as mazzat with his glass of Arak. Mazzat is the word appetizers in Arabic. And Arak is a licorice alcohol drink similar to ouzo.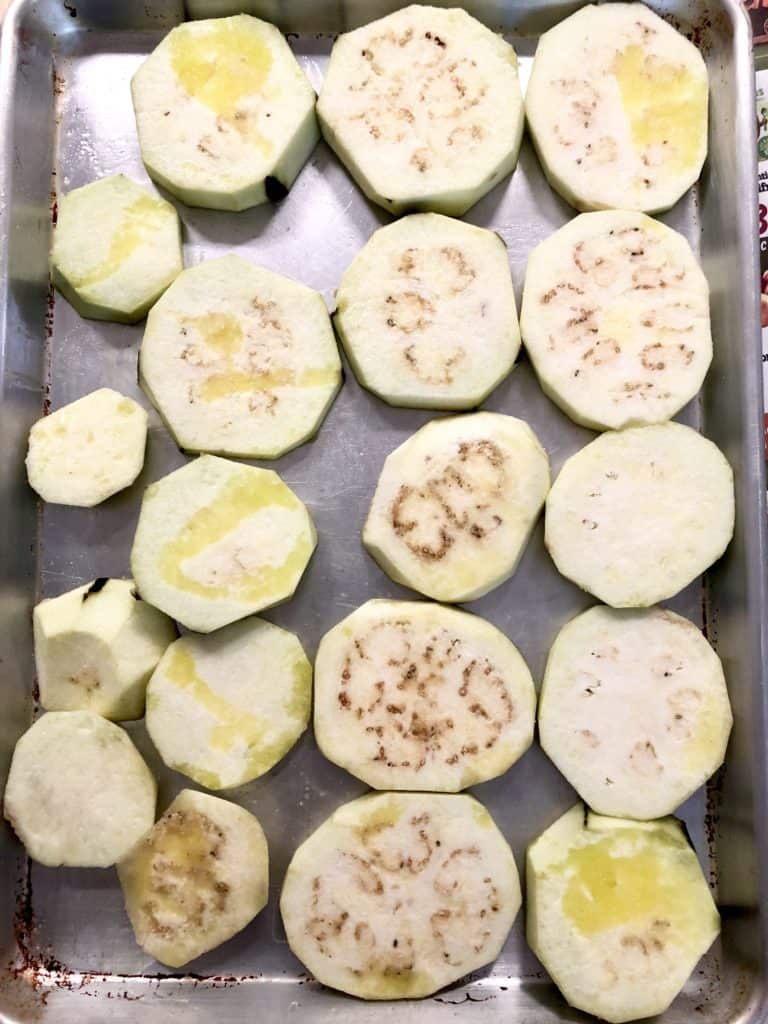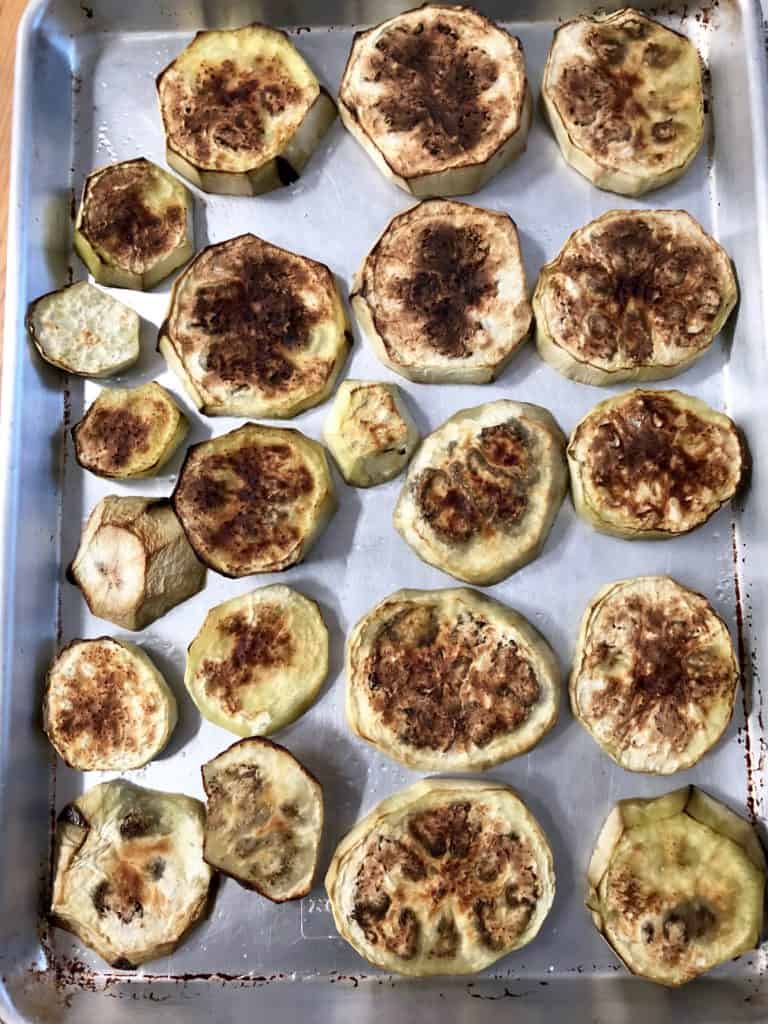 The recipe for this appetizer is very easy. Start by peeling the eggplants and cut them into rounded shape for grilling. Drizzle with some olive oil and salt and place them on a baking sheet under the broiler. Flip each side until both sides are golden brown. Eggplants can be fried, but I prefer grilling because it's a lighter and healthier option. Keep an eye on the broiler, eggplants don't take much time to be grilled.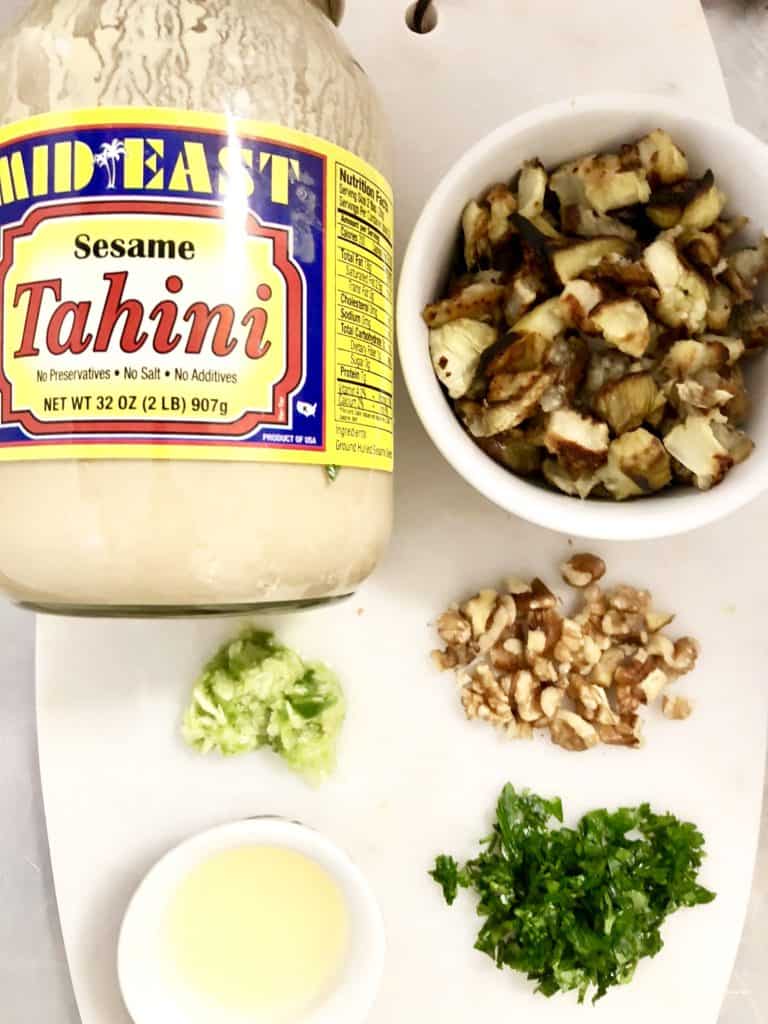 While eggplants are grilling, start by preparing the tahini dressing. Add water to the tahini and mix well until it starts looking creamy, for a more liquidy option you can gradually add a little more water. Then add fresh lemon juice and salt, and set aside.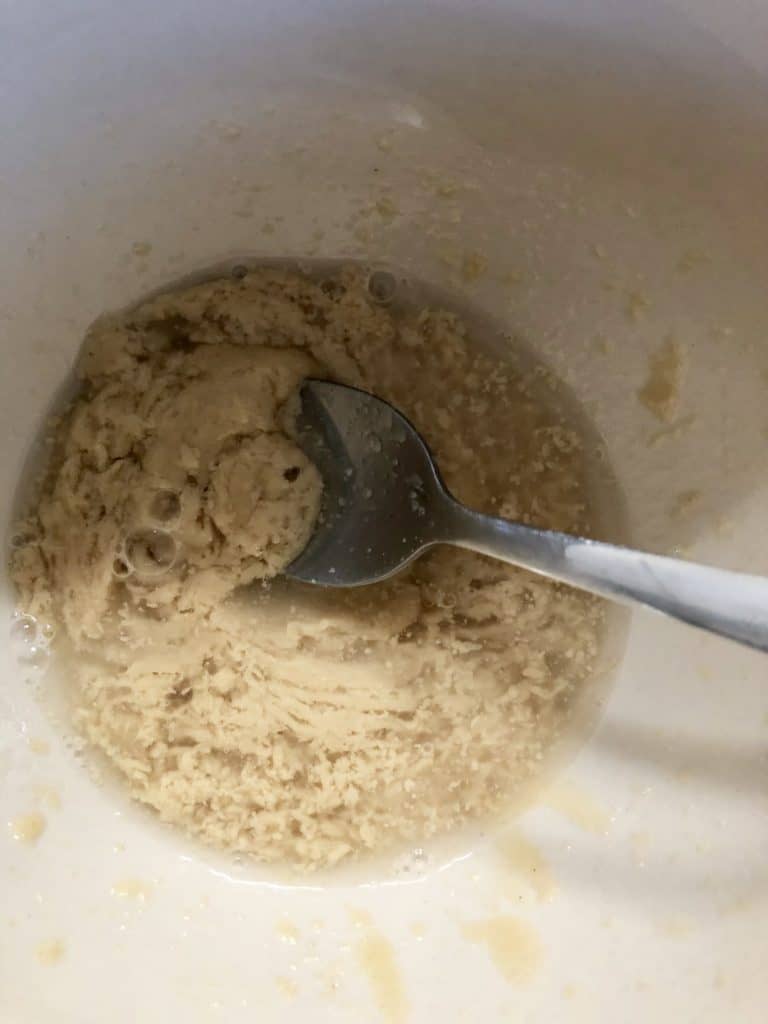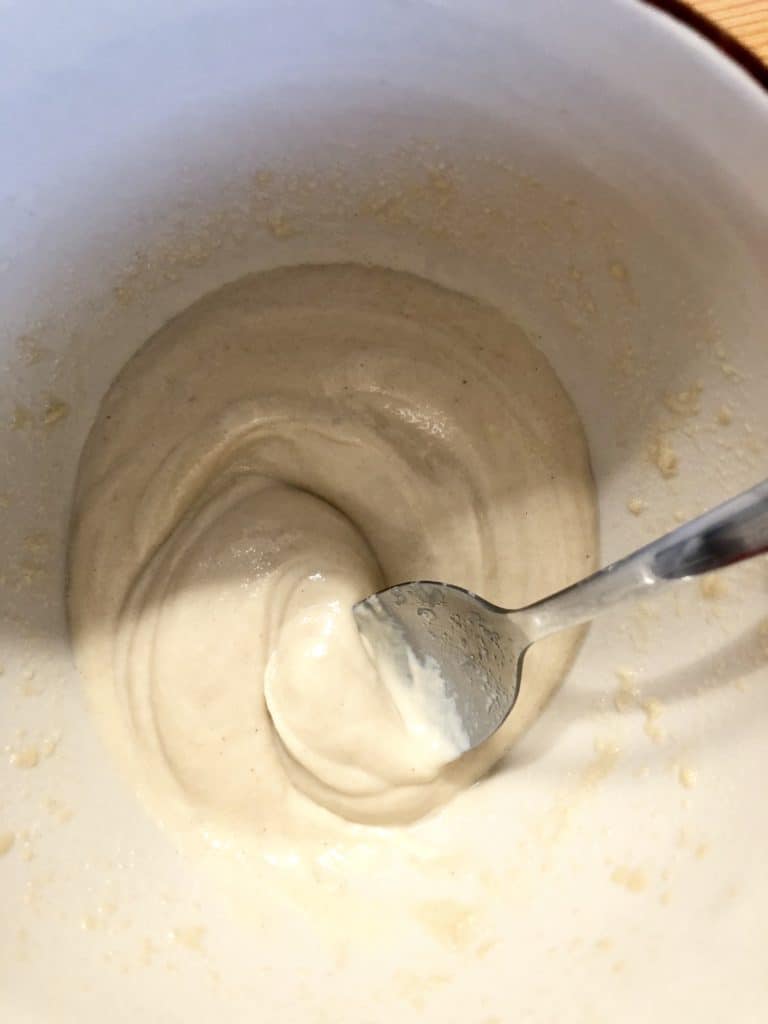 Once eggplants are grilled, let them cool off for few minutes, then chop them into small squares. Add crushed garlic, jalapenos and pour in the tahini sauce over eggplants. Mix everything together, then top it off with  some walnuts and parsley, and don't forget a drizzle of extra virgin olive oil yum!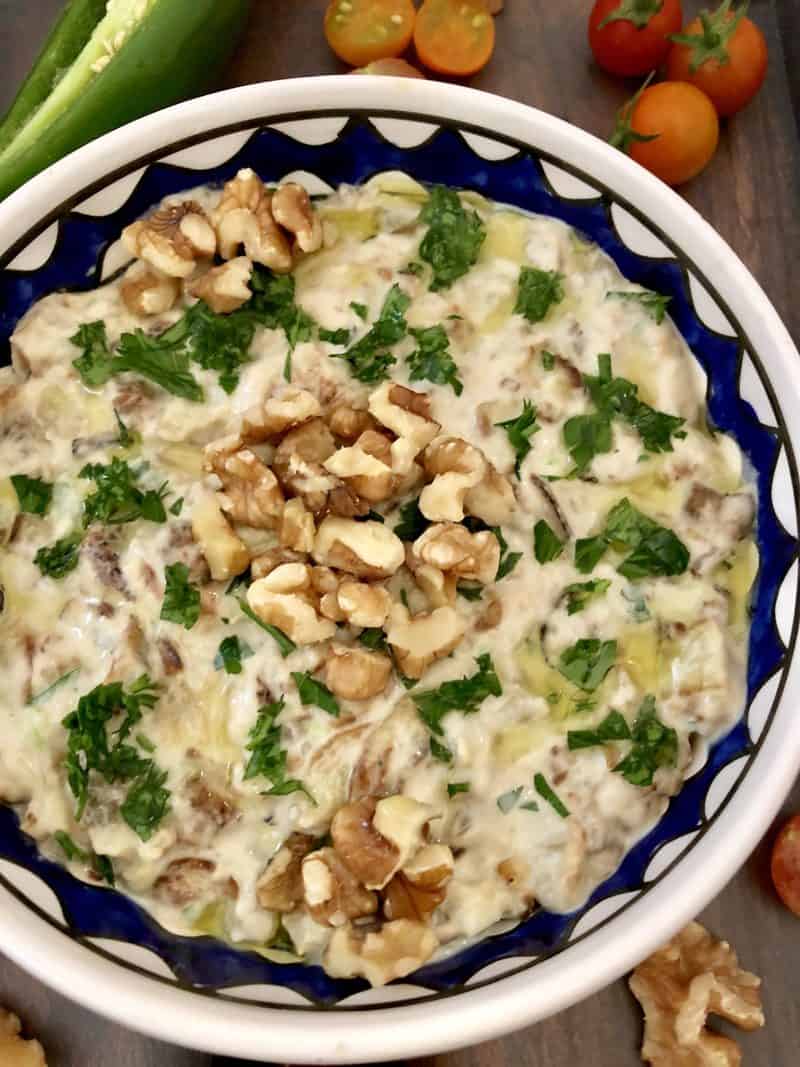 Ingredients:
1 eggplant
2 garlic cloves
¼ of a jalapeno
2 tablespoons extra virgin olive oil
Instructions:
Peel eggplants and cut them into rounded thick pieces.
Sprinkle eggplants with salt and olive oil, and place them on a baking sheet.
Place baking sheet under the broiler for about 10-15 minutes on each side and until eggplants turn into golden brown.
Once eggplants cooled off, chop into squares.
Pour tahini dressing, crushed garlic, and jalapenos over eggplants, and mix everything together. Add walnuts and sprinkle some parsley over the dish and a drizzle of olive oil.
Serve as an appetizer.
Tahini dressing Ingredients:
2 tablespoons tahini (sesame oil)
2 tablespoons water
½  lemon juice (adjust to taste)
salt
Instructions:
Add water to tahini and keep stirring, until the mix turns liquid pasty, it will look more like a thick dressing.
Then add lemon, salt and mix everything together.