Friday's were always vegan days at home. My mother's tradition of the week is that Fridays we will take a break from eating any meals that include meat so she use to make a vegan dish. Lentil soup was popular on Fridays and especially in winter time. When the weather is cold, my mother's felt it's the perfect day for a lentil soup. Though I'm not a big fan of lentils, however, I do enjoy the hot soup on a cold rainy day. It feels so cozy, warms my heart and spirit.
By far I think this is the easiest soup recipe I know of, it can be prepared in less than 10 minutes and cooked in less than half an hour. Basically, just sauté onions with olive oil until they're golden brown then add red split lentils and pour in boiled water and add cumin and salt. Cover the pot and let it simmer for about 20-25 minutes.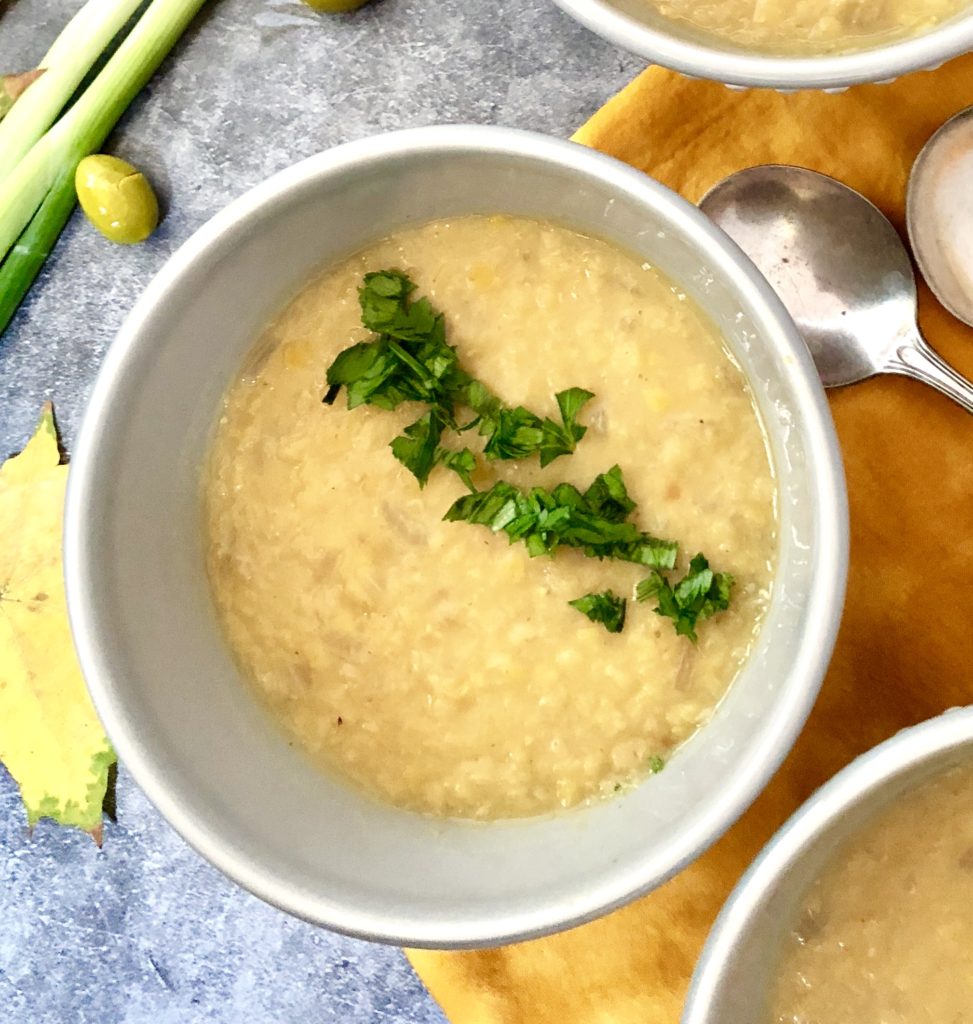 Ingredients:
1 cup red split lentils
1 sweet onion
4 cups boiled water
2 tablespoons extra virgin olive oil
1 teaspoon cumin powder
salt
Instructions:
Warm olive oil in a pot and add chopped onions. Sauté until onions are golden brown.
Meanwhile, bring 4 cups of water to boil.
Add rinsed lentils over onions and stir all together, then pour boiled water, salt and cumin.
Once it starts boiling, turn the heat on low, cover and let it simmer for about 20-15 minutes.
Soup served hot with a squeeze of lemon and bread.