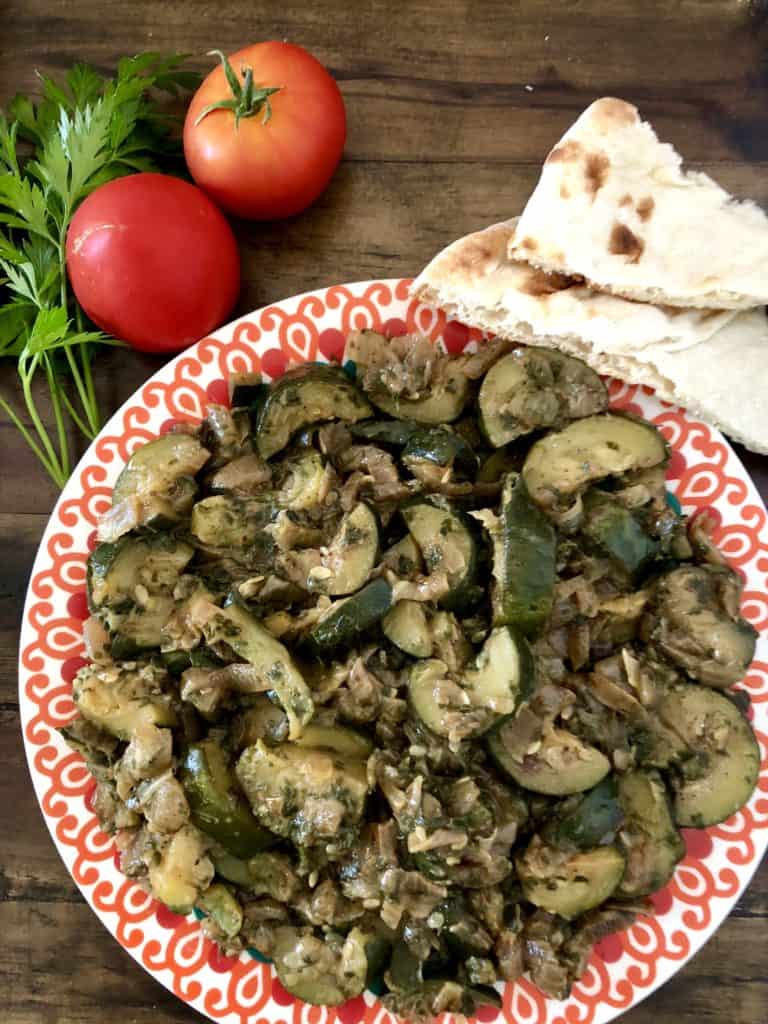 To me, zucchini can be a boring vegetable. However, with this recipe it can turn into a very interesting one. You need to dress them well, spice them up and then zucchini can turn into a yummy vegetable. I often make this dish during lent, or during a day that I don't feel like eating meat. It's a vegan dish. It can stand alone and serve with pita bread. Or it can be a nice side dish to a main meal.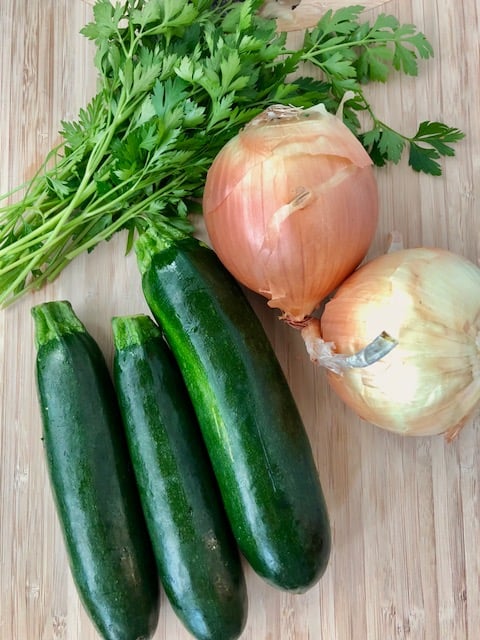 I always like to use the sweet white onions, and I like to saute them with olive oil, as you already can tell from most of my recipes that I like to saute them until they turn into light brownish. I feel by cooking them that way, it will give the dish an extra flavor. Just make sure to keep stirring the onions every few minutes, if they're on high heat you got to keep an eye on the pot, you don't want them to get burnt.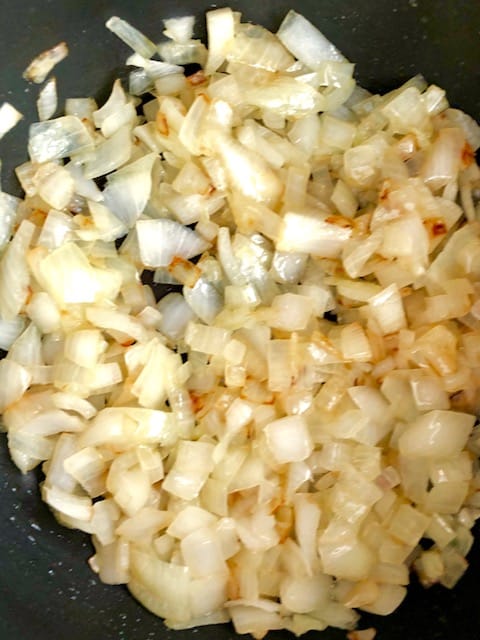 Chop the zucchini into squares and once the onions are ready add the zucchini and stir them into the onions. Keep the stove on high heat and continue to stir for few minutes. Then lower the heat into medium and cover the pot. Keep stirring every 15 minutes until the zucchinis turn soft, then add parsley. The combination of both (zucchinis and parsley) gives this dish a unique flavor. Then add salt and allspice, keep it on low with stirring every few minutes until they're fully soft and ready.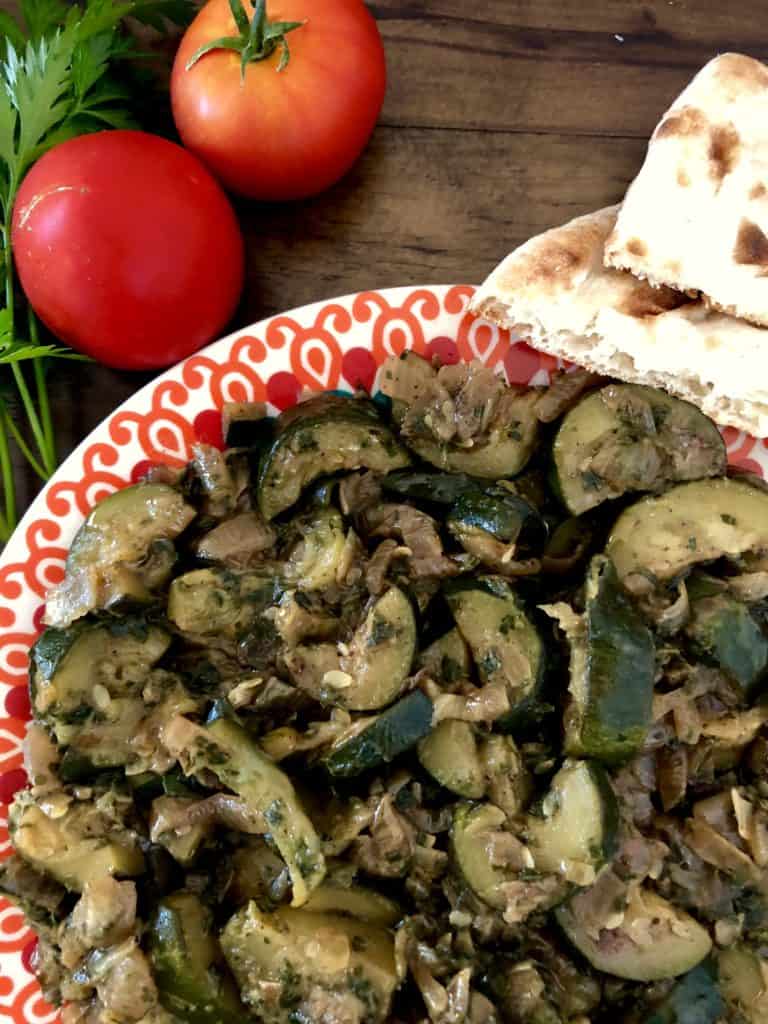 Print Zucchini with Parsley كوسا خرط
---
1 tablespoon

olive oil

1

medium sweet white onion (chopped)

4

medium size zucchini (chopped square size)

half bunch of parsley (chopped)

1 teaspoon

allspice

salt for taste
---
Instructions
Heat olive oil in a pot

Add chopped onions and saute them well with the olive oil.

Keep stirring the onions on high heat until they become soft.

Add the zucchini to the onions and stir everything together. Keep it on high heat for a few minutes.

Turn the stove on medium and cover the pot. Make sure you check and stir every 10-15 minutes and until the zucchini turns soft.

Add parsley, salt and allspice, stir everything together and cover it for few more minutes.

Serve with pita bread
---