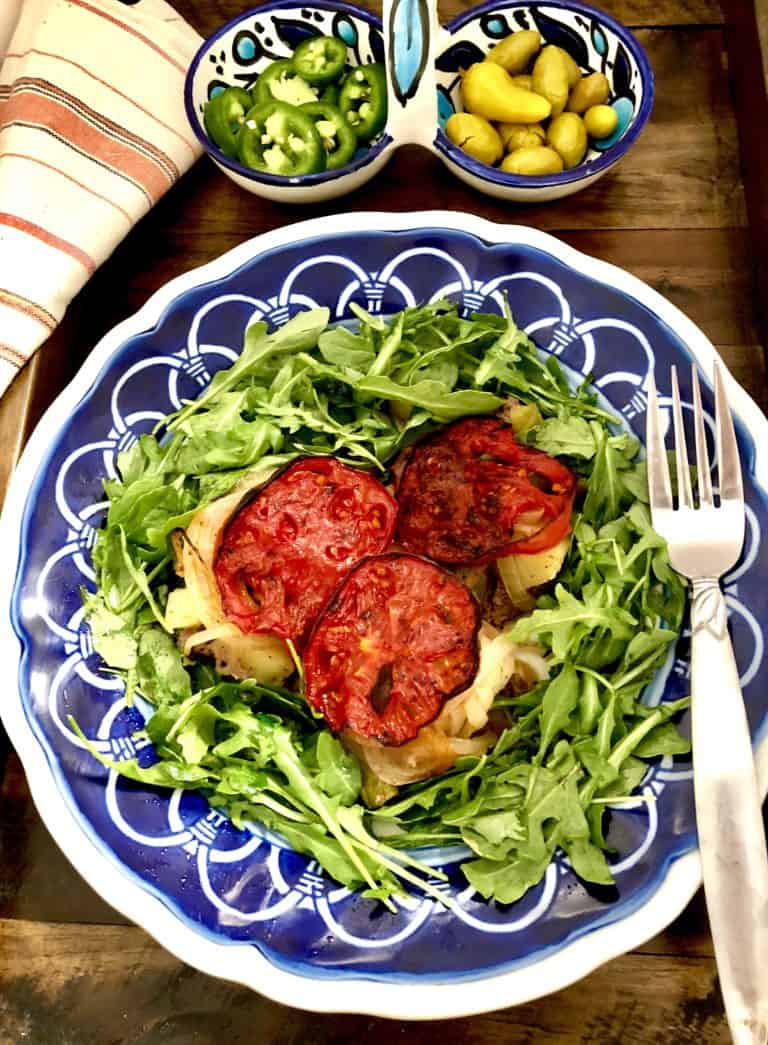 When running out of ideas of what to make for dinner, kiftah is one of the recipes that are easy to make and hard to mess up. And since it doesn't have any of those vegetables with the awkward taste for some, most of everyone like it.
It simply has the basic vegetables that you may always have in your fridge. Potatoes, onions, and tomatoes.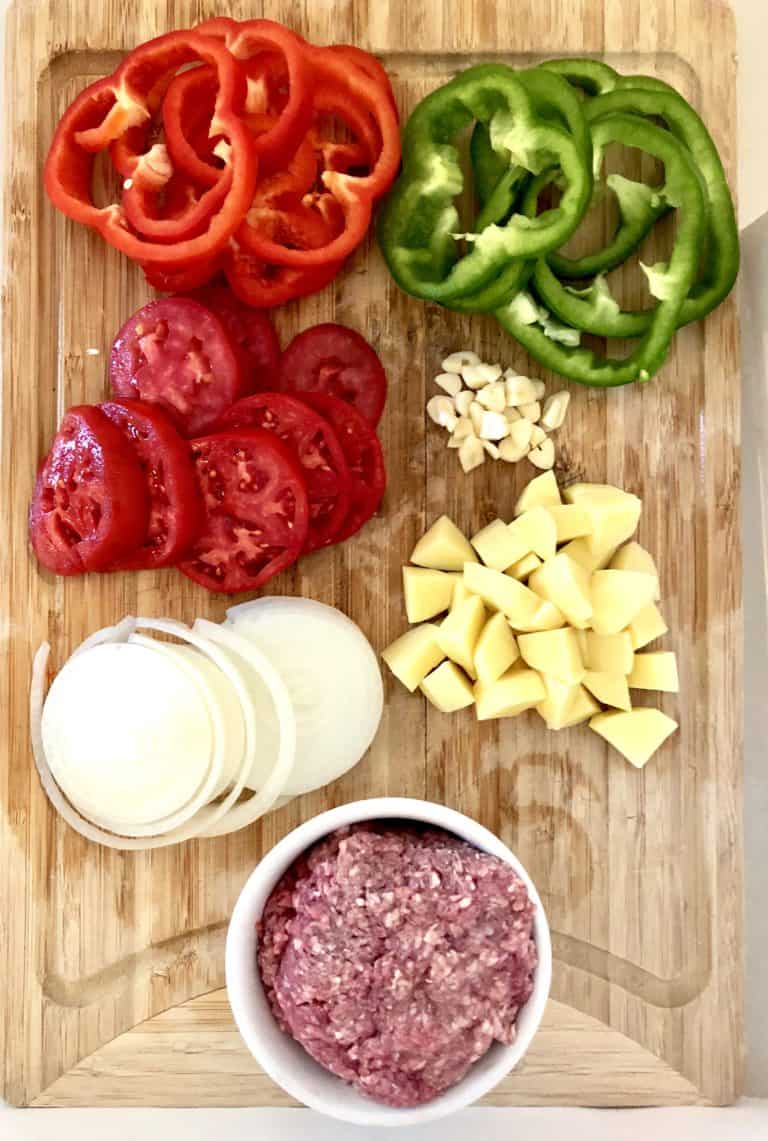 There aren't many ways to do this dish. However, the one I'm making today is slightly different than the traditional one that I grew up eating. It is actually my eldest sister's recipe.
Also, usually with the traditional recipe, meat is prepared either into an oval or rounded shape, but here I'm keeping it all in one flat layer in a baking tray. That also saves with prep time.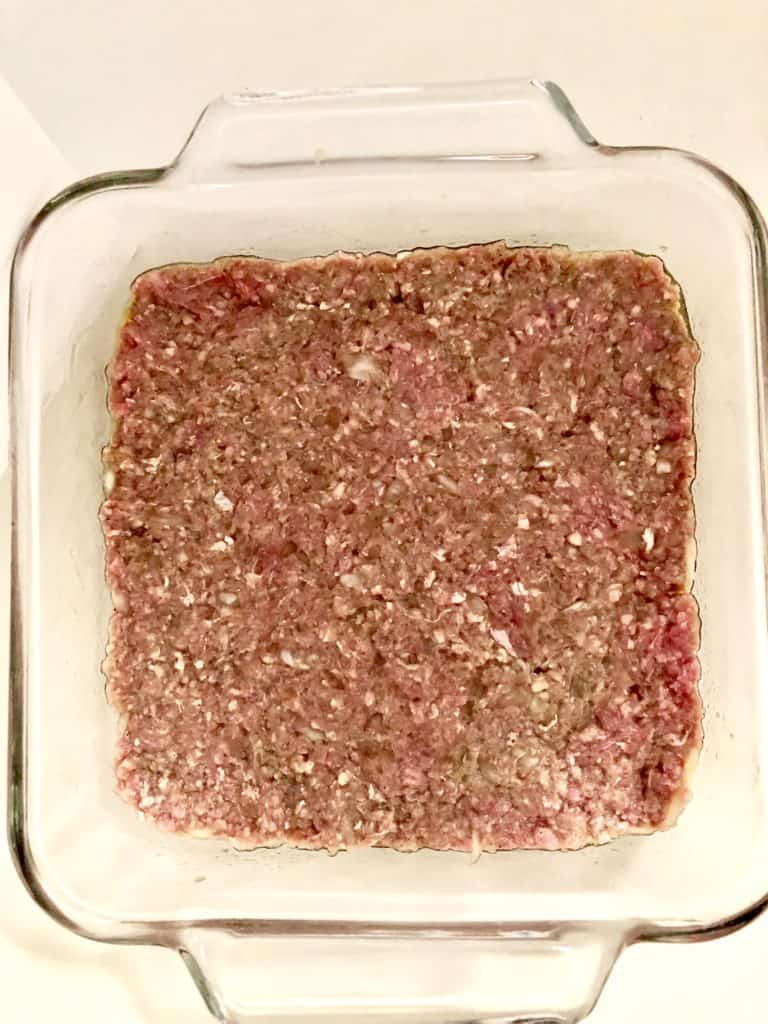 In this recipe, I'm using ground beef. I start by mixing the meat with finely chopped onions, garlic, and parsley in addition to salt, allspice, and black pepper. I like to add sour pomegranate molasses to the meat which gives the meat an extra kick.
Then chop all vegetables separately in a rounded shape, except for the potatoes chop into squares. That will help in taking less time for the potatoes to soften quickly and absorb all the juices coming from the meat and the other vegetables. In a separate bowl place all vegetables and mix with olive oil, salt, and spices. It's better not to mix the tomatoes to avoid squishing it so it can be left to place on the top of everything.
Place meat in a baking sheet and even it out to fit in the size of the baking sheet.  Layer vegetables starting with the red and green bell paper, potatoes, garlic, onions and keep the tomatoes on the top. I like to sprinkle the tomatoes with some olive oil salt and pepper right before baking.
Cover baking dish with foil. Bake in a previously heated 350 degrees oven for about an hour to an hour and a half. Potatoes can be tested with a fork to check if it's softened, an indication that the dish is almost ready. Then uncover and bake for another 10-15 minutes or until tomatoes start turning golden brown.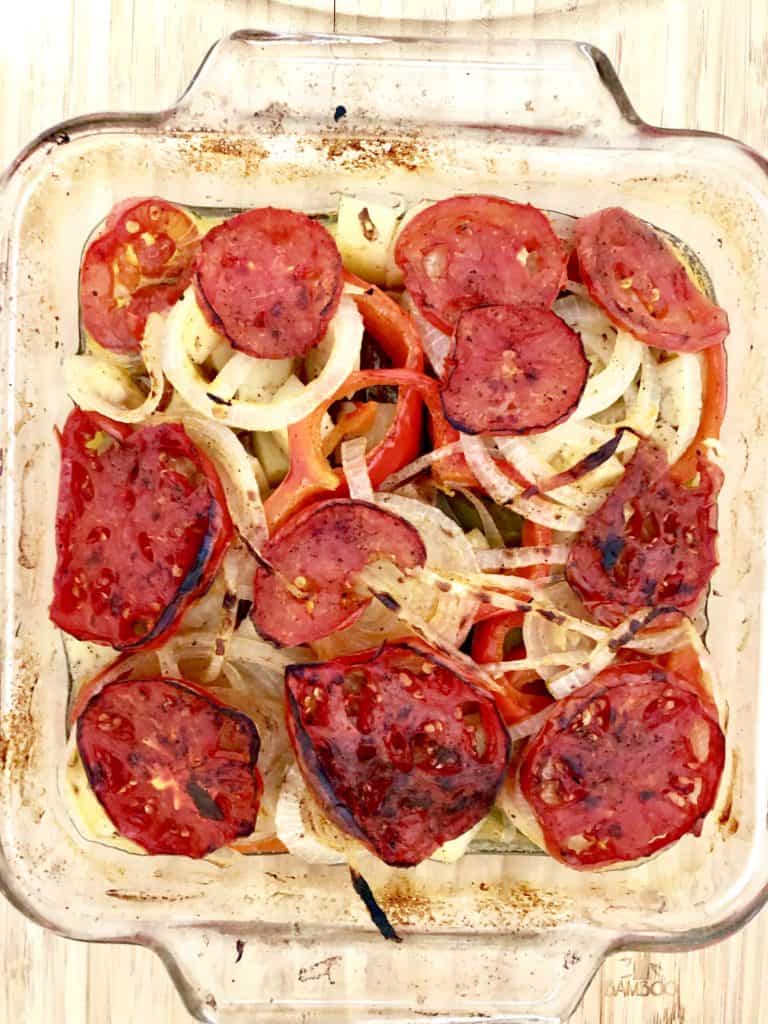 Ingredients:
1 pound ground beef
½ bunch parsley
2 sweet onions
4 cloves garlic
1 large red bell pepper
1 large green bell pepper
salt
2 teaspoon allspice
2 tablespoons olive oil
2-3 tablespoons of pomegranate molasses (optional)
Instructions:
Grind or chop finely one onion with 2 garlic cloves, chopped parsley, salt and allspice (and pomegranate molasses).
Combine above ingredients (onions, garlic, parsley, molasses, salt and spices) with meat, incorporate everything well together.
Spread the meat in one layer in a baking sheet.
Meanwhile mix all other vegetables (bell peppers, onion, garlic, potatoes) in a separate bowl by adding salt, allspice, and some olive oil.
At the top of the meat, start layering vegetables one over the other, leaving tomatoes on the top.
Sprinkle olive oil, some salt, and allspice over tomatoes on the top.
Cover baking sheet with foil and bake on a 350 degrees oven for about an hour to an hour and a half.
Uncover and bake for another 10-15 minutes or broil until tomatoes turn into golden brown.
Serve hot with a side of salad or rice.