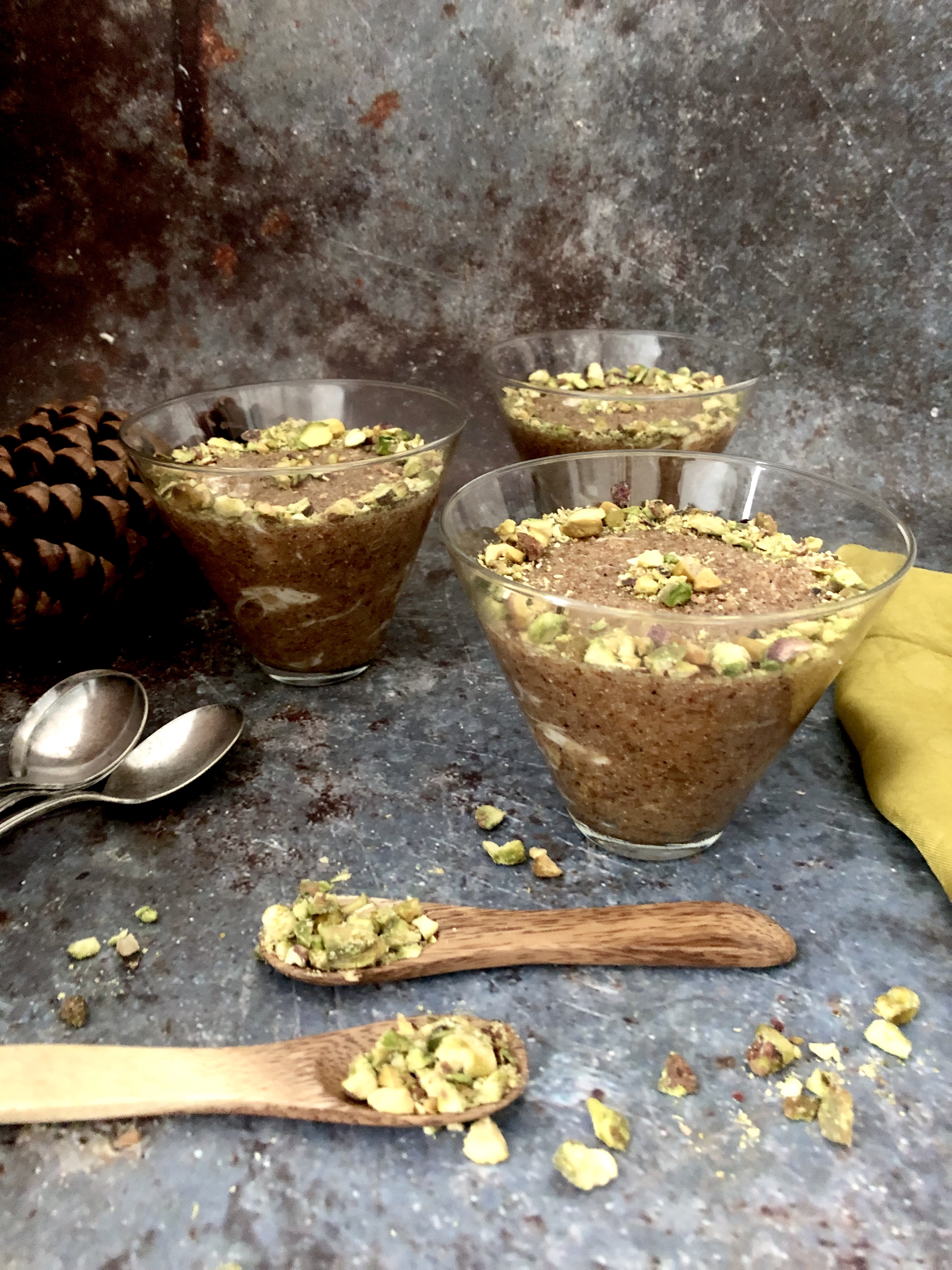 During the winter cold days in Ramallah especially those rainy ones, as kids we would be trapped at home complaining of boredom, and what happens when one is home bored! We crave food, and eating is a way to keep our bodies warm. So for a quick fix for our sugar craving my mother would make us halawit smid, a simple pasty dessert made of farina, sugar and unsalted cheese. And since it served hot, it was a way to warm our little bodies.
Here is how to make halawit smid. The main ingredient is farina. But first I start with making the sugar syrup by mixing 1 cup of sugar with ½ cup of water. Always with sugar syrup, whatever the sugar quantity is add half of it water. Place the water and sugar in a saucepan and once it starts boiling add one teaspoon of lemon juice and 1 tablespoon of rose water, turn the heat off and set aside.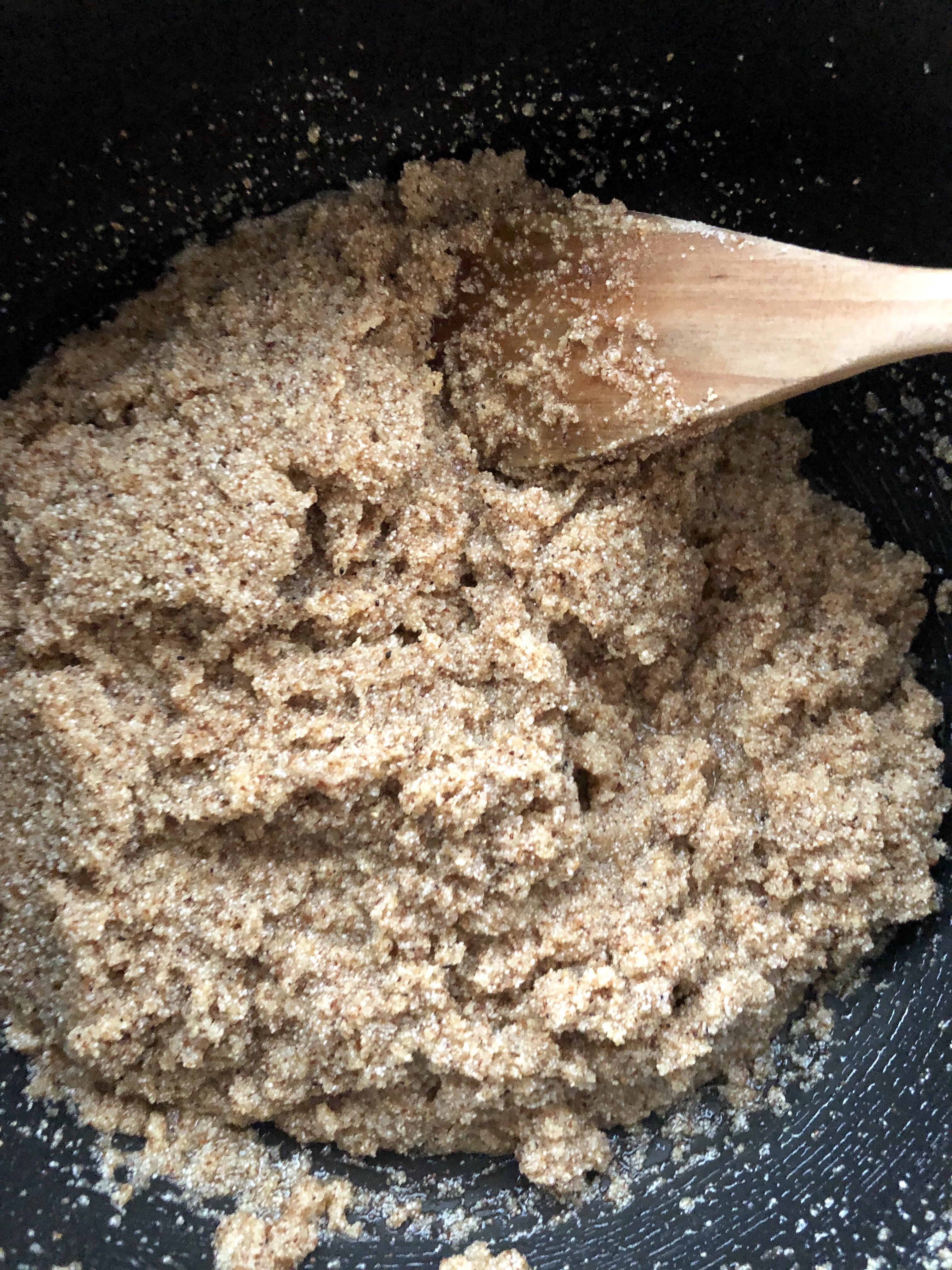 On another saucepan add butter and once it melts add farina and on high heat keep stirring until farina's color turns into golden brown. This process takes about 15-20 minutes, make sure to keep an eye on the farina and keep stirring, because it can get burnet very quickly. Once farina looks more golden brown turn the heat on low and add the sugar syrup. Stir everything well together, then add unsalted  white cheese, here I'm using white fresh mozzarella cut into small cubes, any other cheese works, either shred it or cut it into small pieces. Integrate the cheese well into the mix for about 2-3 minutes. Usually, nuts are added on the top once it's served but today I'm trying something new so I added about a cup of chopped walnuts into the mix. Combine the walnuts well with everything and it's ready to serve.
Pour in a medium size serving plate or in small glasses. Decorate with nuts. Almonds and walnuts work really good with this mix. I added pistachios on top because I thought they'll give the plate a colorful look, and I already have walnuts inside the mix.
This recipe can be served hot or cold and is enough for 4-5 people.
Ingredients:
1 cup sugar
½ cup of water
1 teaspoon lemon juice
1 tablespoon rose water (optional)
2 tablespoons butter
2 cups of farina
5-8 ounces of unsalted white cheese cut or shredded (fresh mozzarella cheese can work).
Nuts for decorations.
Instructions:
In a saucepan bring sugar and water to boil, add lemon juice and rose water turn off and set aside.
In a separate saucepan melt butter, then add farina, stir together on a high heat, continue stirring until farina turns into golden brown. This step will take about 15-20 minutes.
Once farina is golden brown, turn the heat on low add sugar syrup and mix well with farina for 2-3 minutes, then add cheese. Integrate the mixture well together. Chopped walnuts can be added inside the mix. Or keep all nuts on top once served.
Pour in small glasses.
The recipe is enough for 4-5 people.