Perhaps it is at no surprise that Lent comes during spring, the season of some very nutrients vegetables such as today's recipe. Fava beans are know to have the highest percentage of protein when compared to other beans. So this simple vegan recipe that only contains garlic and olive oil mixed with the beans topped off with a squeeze of fresh lemon, makes this dish a delicious full meal on its own.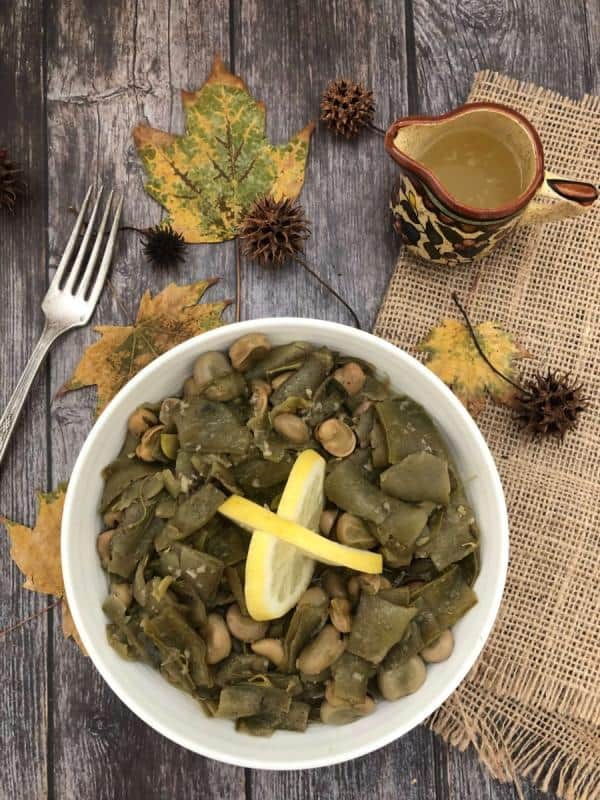 I grew up eating this dish during lent, and as I said it is the season for green Fava beans, so these vegetables are only available around that time of the year. Here in California, I manage to find them at any Arabic store that sells fresh produce, or some Asian stores, or sometimes at the fresh market. My late dad used to plant some in winter and by spring they're ready to be picked. Freshly grown are even better.
So here is how to make fava beans stew:
This dish takes less than 30-45 minutes total, first make sure to pick the stems from each side, as you do with any green beans. Cut them into square size, you can wash them after they're cut or before. Some people like to eat the beans inside uncooked, they are also good, some also make a salad out of them. But here I'm using the skin and the beans all together, there is also nutrient in the skin itself.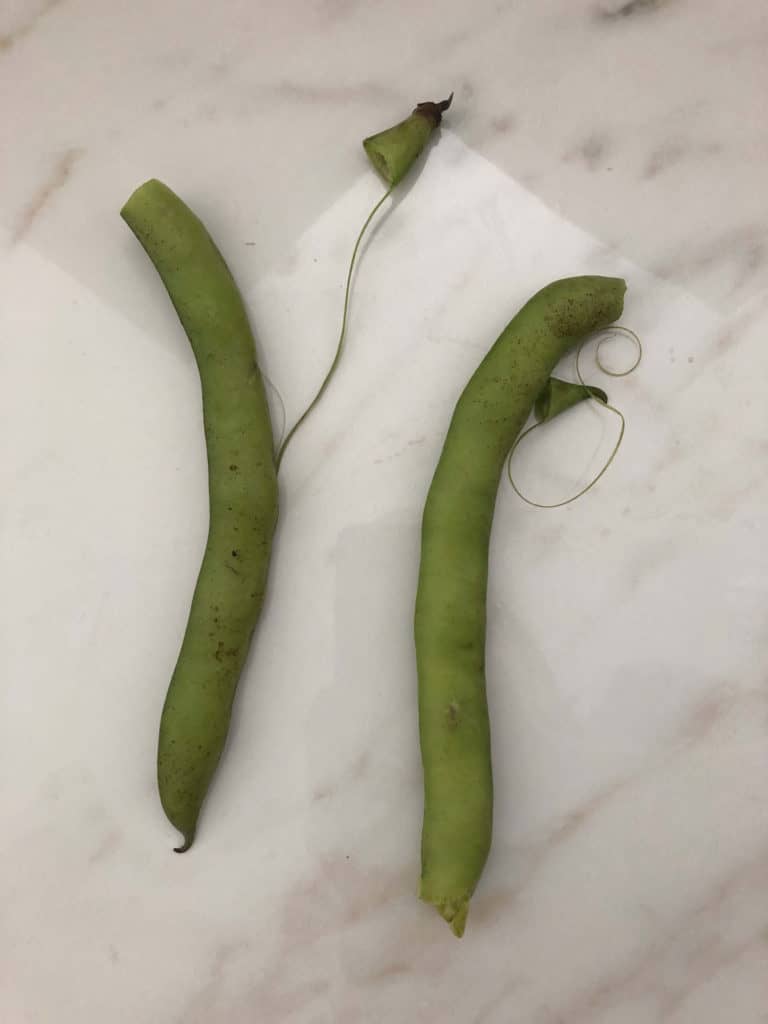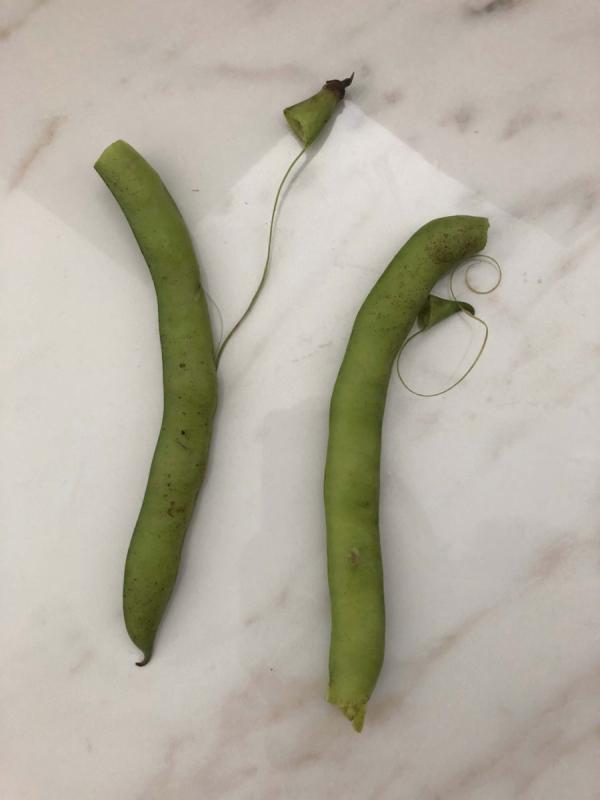 Sauté the garlic with olive oil for 2 minutes then add the beans with some hot water stir everything together, cover the pot and turn the heat into medium/low. Let it simmer for about 20 minutes, uncover and stir, make sure there is enough water, it shouldn't be soupy but some water is good enough, it should look more like a stew. If all water is dried out, add a little more. Then add salt and cumin powder. Cover and let it simmer for few more minutes, the beans should be soft by then. You can test them with a fork, if they're not very soft, cover again and let it simmer for few more minutes.
Serve with a squeeze of lemon juice.
This recipe is enough for 2-3 people.
Print
Fava Beans Vegan Stew - فول اخضر صيامي
---
1 pound green fava beans, stems out and chop into squares
4-5 garlic cloves crushed
2 tablespoons olive oil
1 teaspoon cumin powder
¼- ½ cup of hot water
---
Instructions
Warm olive oil then add crushed garlic, sauté for 2-3 minutes.
Add chopped fava beans and mix well with the garlic and oil.
Add water, cover and turn heat into medium/low and let it simmer for about 20 minutes.
Uncover, if the mix looks very dry add some more water. Then add salt, cumin powder, mix and cover for 4 more minutes. If the beans are soft, then it's ready.
Serve with a squeeze of fresh lemon juice, eat alone or with bread.
---