Palestine is a social community, meaning people love to exchange visits with and without an occasion, sometimes just for the sake of seeing each other and hang out. Something I miss about my home town.
Growing up we often have guests over, and back in the day friends and family would visit each other without any previous plans, they just show up at your door, or other times they may call right before they show up, and since Ramallah is a small town so distance is not an issue. Entertaining guests is a big thing within the Palestinian community, offering juice and coffee or tea is just not enough.
One of the things that my mother used to do if we received guests without previous plans, is making an elaborate fruit salad, we always have fruits at home, so chopping and mixing different types of fruits, adding nuts and some rose water. A refreshing easy dessert that she offered to her guests at oftentimes, and it was something that everyone enjoyed.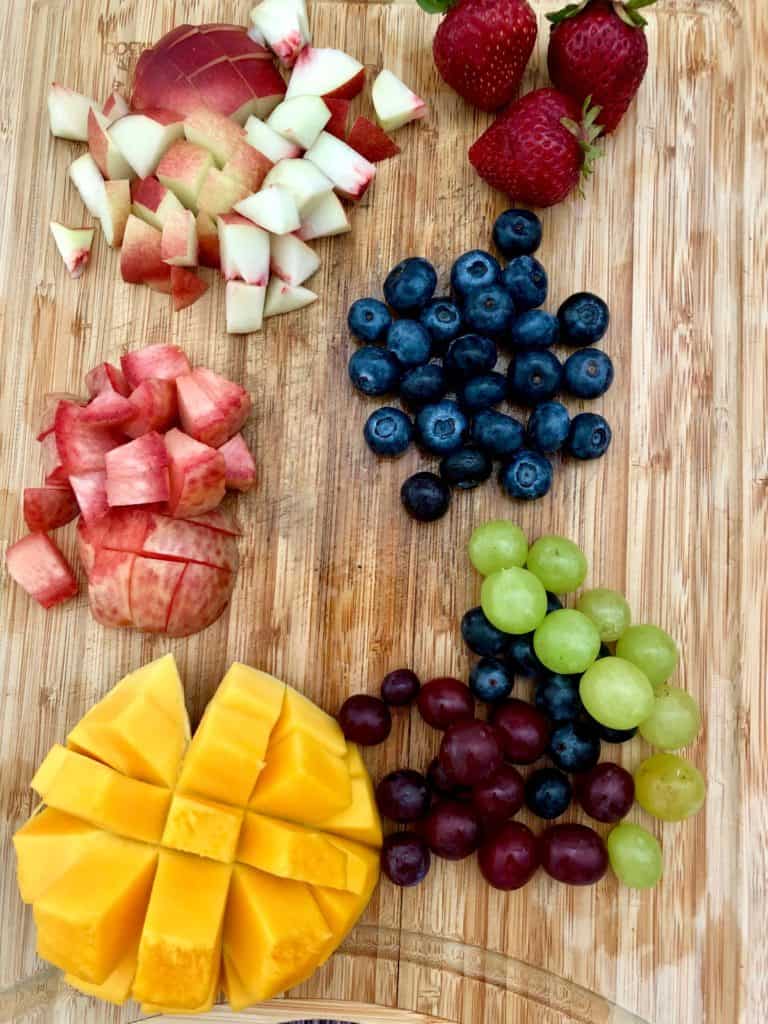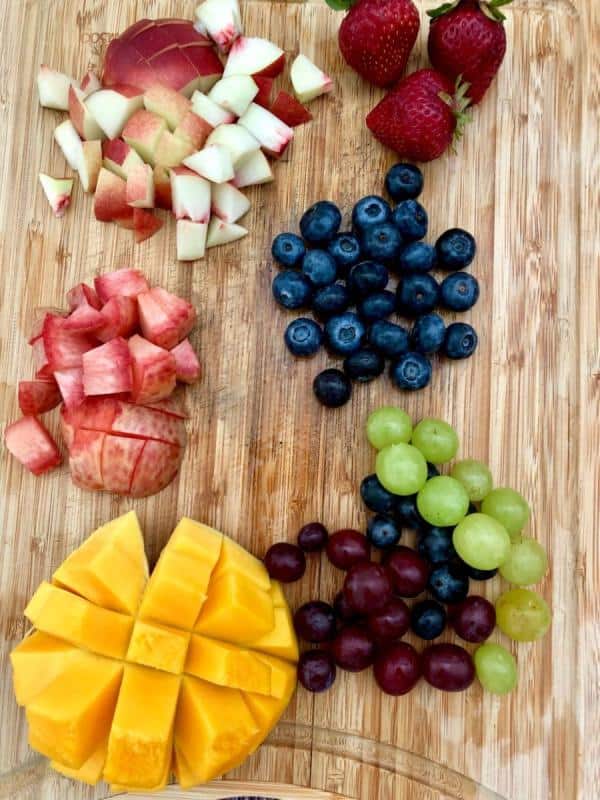 If you asked if I ever had an addiction, I'd say fruits are probably my only addiction. I just love fruits so much and I have to eat them every day. Also, one kind of fruits is not enough, I'd like to have at least 3 to 4 different kinds of fruits a day. Especially in summer, there is an endless type of fruits, and sometimes it's hard to choose amongst the variety of delicious fresh ones that are available. We also grew up eating fruits during their season, meaning I can never eat peaches in winter nor oranges in summer, not that my brain is programmed that way but also the taste is just not the same, as how what the fruits' taste when they are available during its original season.
So here is how to make fruit salad
Yes, it is very simple, and perhaps an international concept. But here is how I make mine. Chop whatever fruits you have in your fridge. However, there are some fruits I don't' like to mix in a fruit salad, not that I don't like them but I feel they can get mushy with the salad and they taste better alone. Amongst those, for instance, are all melons. Other than melons there are a lot of other fruits especially in summer are good together, for instance like different kinds of plums, peaches, berries. I love bananas, but they get dark very quickly, so they can be added right before serving. Pears and apples are good options too, but also their color can change, that's why I like to squeeze a bit of lime juice over the salad.
Once everything is chopped, mix well and add about 1 teaspoon of rose water, 1 teaspoon of honey (optional) and any of your favorite nuts, my two favorites with fruit salad is walnuts and almonds. I usually like to roast raw almonds on my toaster oven then grind it into smaller pieces. Sprinkle nuts over the salad.
This recipe is enough for 2 people
Print
---
1

plum (any type)

1

pear

1

peach

½

a mango

3

-

4

strawberries

¼

of blueberry

½

of grapes

1

juice of a lime

2

-

3

tablespoons of nuts (walnut or almonds)

1 teaspoon

honey (optional)

1 teaspoon

rose water
---
Instructions
Chop all fruits and mix well in a bowl

pour lime juice, honey, rose water and mix with fruits

sprinkle nuts
---