Do you agree that watermelons are a very popular fruit across the globe? Never heard of anyone who doesn't like them. I feel it is by far THE only fruit that makes me feel very refreshed when eating them, especially during the hot summer days.
In Palestine, we love to eat watermelons with our white traditional cheese and khoubzeh (Arabic bread). Feta cheese would be the closest in taste. The combination of sweet, chilled, fresh crunchy watermelons with the lightly salted cheese is amazing.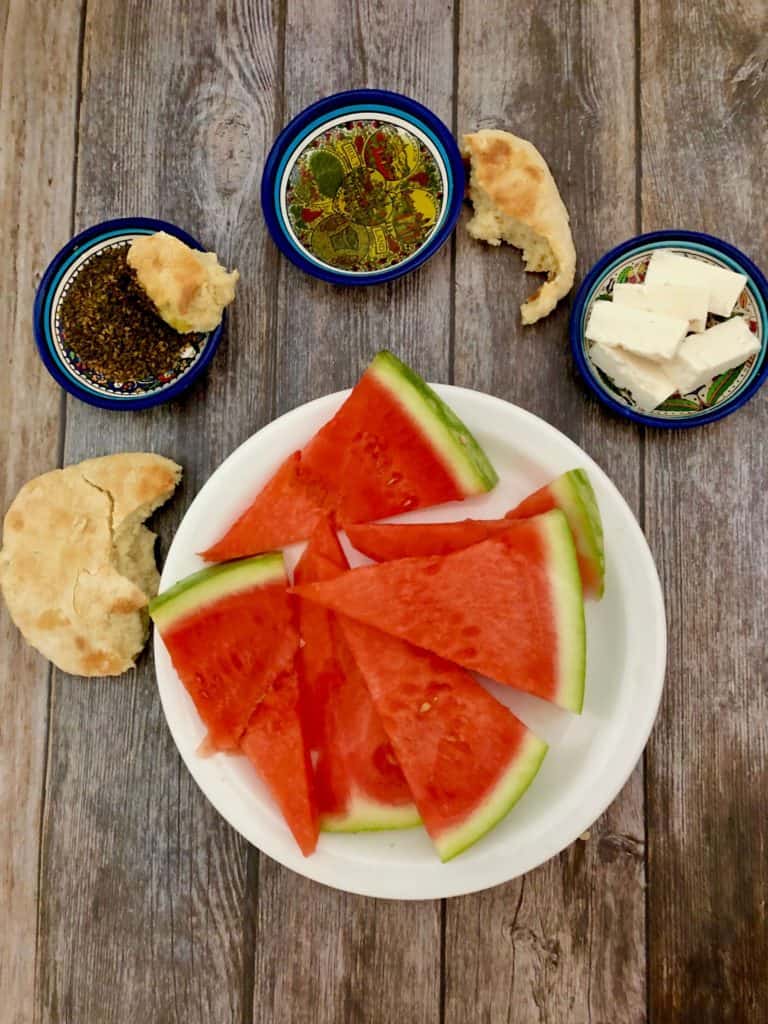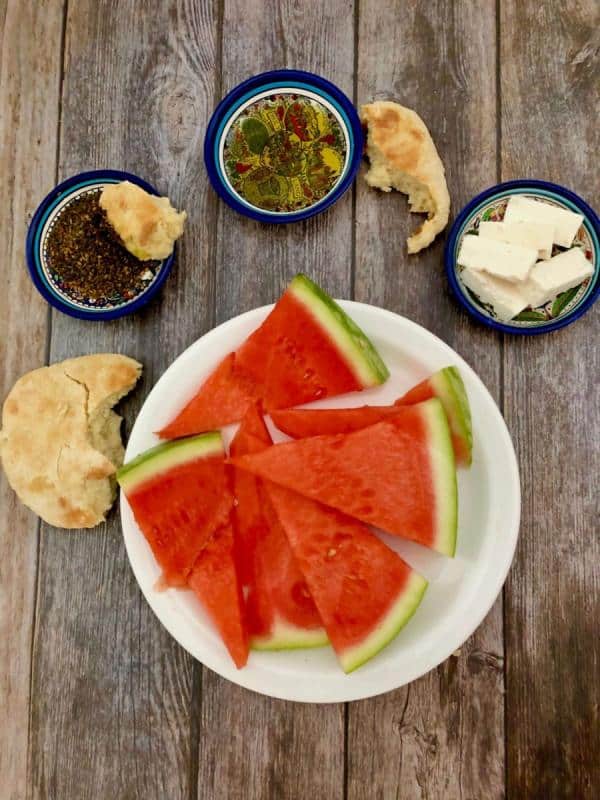 I often find white cheese which is close to our traditional cheese at any middle eastern store that sells Arabic produce. This particular brand I use here is really good, because it's lightly salted, some other brands can be very salty and I'd have to soak them in water for few minutes prior to eating in order to get rid of the extra salt. However, this one has just the right amount of salt.
Eating watermelon with cheese for most Palestinians is something we often enjoy during dinner time, especially in the hot summer days, where we can sit in our balconies or veranda. Palestine is popular with its verandas, a veranda is a glass room that often built in front of the house. Our house has one of those and we loved to sit there after the sun is gone, open the windows and let the evening breeze in after a long hot day.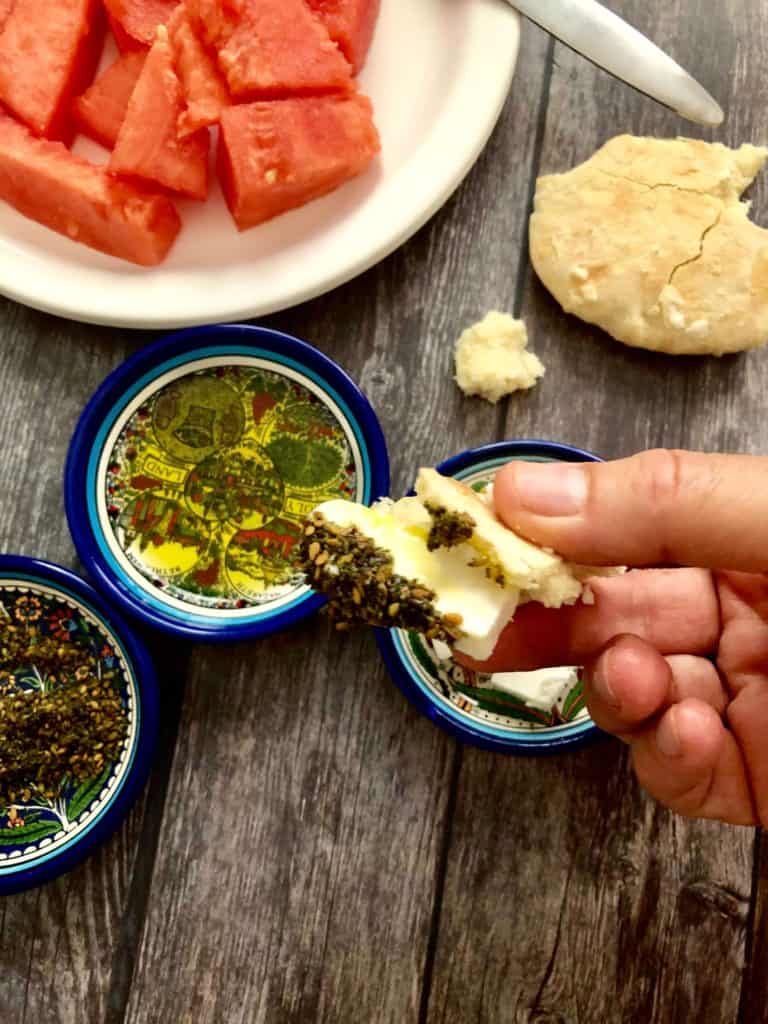 And yes I said dinner, unlike the US in Palestine the main meal usually is lunch and not dinner, and it's served anytime between 2-4 pm. So, people often have light dinners, such as this one -watermelon dish.
I addition to cheese we also like to eat it with zeit and za'atar (olive oil and the herb thyme), I love to attach my khoubzeh (arabic bread) with jibneh (cheese) and dip it in olive oil and za'ater and eat that with watermelon. It's so refreshing. One of my favorite things to eat during the summer.
Print Watermelon Salad with Cheese -Bateekh wi jibneh بطيخ وجبنة
---
Watermelon
White lightly salted cheese (feta cheese or Akkawi)
Bread (khobez)
Olive oil and thyme -zeit wi zatar (optional)
---
Instructions
Chop the watermelon into slices as to your preference. Sprinkle cheese on top or chop the cheese and eat on the side.
Can be eaten with bread as well.
---