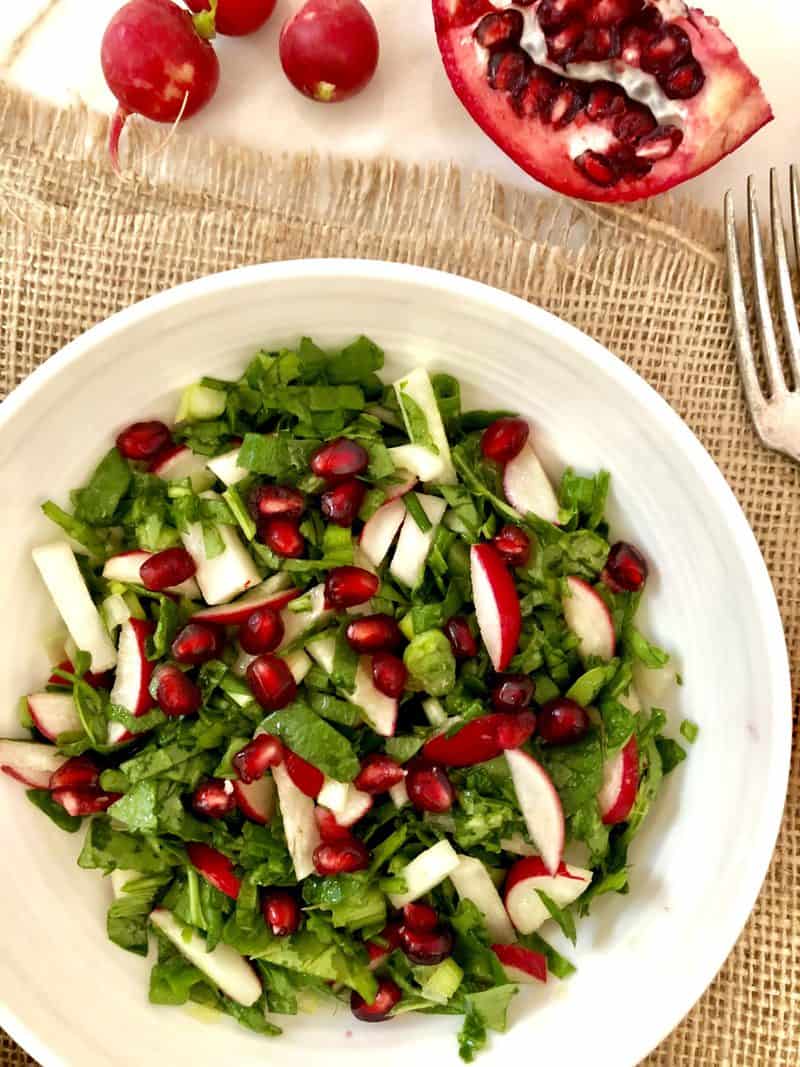 I simply just love salads; I eat them almost every day. I love all kinds of fresh vegetable salads, I make a big bowl of salad and eat it as my main meal, and love to mix many vegetables, or I sometimes love to add my sautéed boneless breast chicken to it (I'll blog this chicken recipe soon).
Spinach is a winter vegetable, it has great iron benefits and doctors recommend eating spinach if one is anemic.
I coincidentally found out that radishes are a great combination with spinach. Add to that, green onions or scallions. So this salad has all three: spinach, radishes and scallions and top it off with my Palestinian favorable dressing: fresh lemon juice, extra virgin olive oil, and salt.
Ingredients:
2 cups finely chopped spinach
1 cup finely chopped red radishes
½ cup finely chopped scallions
3 tablespoons extra virgin olive oil
1 lemon
salt
Instructions:
Mix everything together after chopping.
Add fresh lemon juice, olive oil, and salt and integrate the dressing with salad.